The Silver Lining of the Cloud of Cancer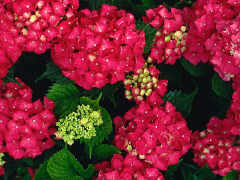 Remembering Melissa Greer...

Melissa Updates Us on Her Condition 4-12-07

I woke this morning to a peace I have not felt since my cancer diagnosis four months ago. God has been tugging at my heart all morning long, and I can't go another hour without sharing what I read in my devotional last night. In Matthew 14, as the disciples were on a boat in the midst of a storm-tossed sea, Jesus came walking toward them across the water and Peter asked the Lord, "Tell me to come to you on the water." The Lord did what Peter asked, and Peter began walking on water. "But when Peter saw the wind, he was afraid and beginning to sink, cried out, Lord save me!" When Peter kept his eyes on Jesus, he walked on water, but when he turned his focus to the threatening circumstances surrounding him, he began to sink.

While in Iowa and even during my chemo treatments before the operation...my negativity and pessimism were in full swing, and Roger and my mom were constantly on my case to focus on the positives that could be found with each result, of every scan, of each doctor report. Yesterday, after receiving the Pet Scan report...I was a bit discouraged and began to tear up. Roger (my ambassador of tough love) looked at me and said he was not going to cry, b/c God had answered his prayer...there was no new cancer growth...only spots that were there from the last pet scan...spots that could be treated with aggressive radiation and chemo. I'm learning to do what Peter did not do at that particular moment in the Bible...I am going to keep my eyes on Jesus, not my circumstances, and trust Jesus to safeguard me. I'm trusting God's sovereignty in all my circumstances and because of this...my negativity is now in full remission.

Ralph Waldo Emerson wrote that what lies behind us and what lies before us is nothing compared to what lies within us. I certainly believe the mind has this amazing ability to adapt to any situation, hence "mind over matter." The way to defy the odds is to believe in your mind that you can.! Like my husband said to me yesterday, if you say that this particular treatment or that particular treatment will not work, then it probably will not. You have to possess hope for survival and become your number one advocate. Roger and I believe God's power coupled with a positive attitude can do amazing things....it can bring forth miracles. But, it doesn't stop there. Prayer warriors are my biggest allies. Isaiah 58:9 "then will you call, and the Lord will answer; you will cry for help, and he will say: Here am I." The love and support of my friends and family have carried me this far. God heard your cries and opened the door to Iowa...to the top Neuroendocrine specialist in the country...Dr. O'Dorisio...who told my husband on the phone last week that he would do everything in his power not to let me die from this.

This cancer is who I am now, and I am perfectly okay with that. This cancer has transformed me into a person I really like. :-) Because of my cancer, I am more compassionate, less vain, focused on the beauties of the present instead of worried with the happenings of tomorrow. I now know what real love is...I see it in my husband's eyes when he looks and smiles at me.....the me who is a little malnourished, bald, washed-out, and achy sick 50 percent of the time. But when he looks at me, I feel so pretty. And my Connor...well, he is my heart outside my body. Every detail of that child I cherish....more so b/c of the invisible enemy that lies within me. It is amazing how it took a cancer diagnosis to make me appreciate the good in others, to appreciate the people in my life, and to appreciate myself. It is all a part of God's will. Although it may not make sense to you, but it does to me: in many ways...God has used this cancer to restore in me what sin in my past life took away.

Does this mean I will not have setbacks?? I'm sure it is a possibility. If one treatment doesn't work...then, I move on to something else. I won't waste time focusing on hindsights. God will bring me through it and he will bring me to it...whatever the "it" may be that will get me well...and who knows, maybe I've already found it.

I guess with this email I am wanting to shed some positive on what may seem like a really bad negative. It is easy to see the terrifying look in people's eyes when you tell them you have cancer. I know...I used to be one of those people. I am confident that I will be fine. I am coming to peace with my illness, and more and more releasing my grip on the situation and placing it in God's lap. He wants to carry the burden for me anyway. I am not made of stone...I am human, so yes I do get scared a lot. I'm reminded of what the Wizard told the Lion in the Wizard of Oz movie (my favorite by the way)... There is no living thing that is not afraid when it faces danger. True courage is in facing danger when you are afraid." In every dark valley, God is with me. He will never leave me...he will never forsake me. In him, I find the courage to face each new day.

Please know I love you all and miss you. I look forward to introducing the new addition to my family to you all very soon. He is absolutely beautiful, just like his daddy.

Many heart-felt smiles,
Melissa Greer-Polsky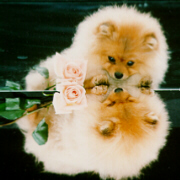 This e-mail as well as her entire ordeal was very touching. Although I never met her as I read this and followed her story she touched my heart. It is truly amazing how she said cancer made her a better person! Wow! Those of us that are for the most part healthy take life and daily activities for granted thinking we have tomorrow or next week or next year. However we don't know where death is and we certainly don't know how we will leave here. Sickness is all around,innocent people are being killed; it is really scary. Life is too short and precious for holding grudges and mistreating each other and hurting each other,etc.Let's not wait for a tragedy to happen before we are humble and loving. Like everyone else I thought she was going to make it after all she was still a newlywed and had given birth to her beautiful son in the midst of her illness. But God knows best. She had a very strong relationship with The Lord and that is where her strength came from. "Christ made the difference".