Laura Hillenbrand
An Inspiration to all PWCs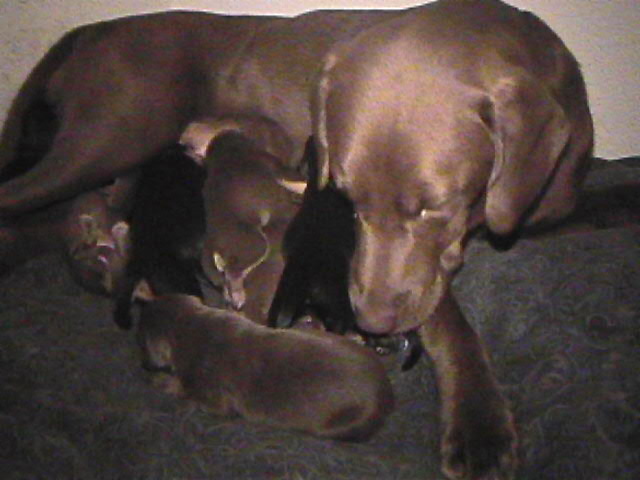 Some news articles from Co-Cure:


Source: Newsweek
Date: July 28, 2003
Author: Barbara Kantrowitz
URL: http://www.msnbc.com/news/941349.asp

The Author: A Writer Who Beat the Odds

Hillenbrand battled chronic fatigue to pen a best seller

Laura Hillenbrand greets you at the door of her yellow brick house in northwest Washington. This would hardly be worth noting, except that Hillenbrand, 36, has spent the past 16 years so debilitated by chronic fatigue syndrome that at times she can move only her eyelids.

In september 2000, after she turned in the manuscript of 'Seabiscuit,' she got so sick that it was many months before she could write again. The term chronic fatigue, she says, 'is a terrible understatement. Fatigue is to this illness what a match is to a nuclear bomb.'

But on this steamy afternoon, Hillenbrand's ready to talk: 'I've spent today, to save up for this, basically lying down. I'm something like a cat.' It also helps to live with a boyfriend like Borden Flanagan, 38, who bounds into the room to show off his Seabiscuit sweat shirt and T shirt. He monitors everything from the temperature inside, since she often runs a fever, to how far she might have to walk on a rare venture outside.

They were already a couple in 1987, when food poisoning triggered her illness. Flanagan stuck by her as she dropped out of Kenyon College and friends fell away. After nearly a year recuperating at her mother's house, she followed him to a tiny apartment near the University of Chicago, where he was a graduate student, and she began building the career that would lead to 'Seabiscuit.' She was stuck at home, but she could write.

Horses had been her passion since she climbed atop a pony named Marylegs at her father's farm near Antietam, Md. In 1972, her father took her to Charles Town racetrack, where she saw her first Thoroughbred - 'the first time I remember recognizing something as beautiful.' She first read Seabiscuit's story in a kid's biography of the horse. 'I bought it at a fair when I was 7 or 8,' she says, pulling the battered paperback off a shelf. 'I read it to death.'

By the mid-1990s, Hillenbrand was writing for horse magazines. She and Flanagan moved to D.C., where he teaches at American University. She struck gold with a book and movie deal for 'Seabiscuit,' for which she interviewed more than 100 people, all on the phone. Flanagan rigged up a clipboard at eye level to hold her notes, because vertigo makes it difficult for her to look down. He also made sure she always had food nearby; there are still cereal boxes lined up next to her desk. Even so, she had to do some of the writing lying on her back with her eyes closed, scribbling on a pad held up at arm's length. In order to have enough energy, 'I gave up everything,' she says. 'I didn't socialize at all... It got to be this weird obsession and I couldn't stop.'

With 2.5 million copies in print, 'Seabiscuit' is the kind of success writers parlay into lucrative multibook deals. Hillenbrand has to move more cautiously. (She has a new topic; all she'll say is that it isn't about horses.) It took two years to finish a New Yorker piece on her illness'in part because September 11 made her feel writing was 'trivial.' And Flanagan had finally opened up about the toll her illness had taken on him. 'It is very easy to feel perpetually helpless and inadequate in the face of the suffering of someone you love,' he says. 'I felt very alone and cut off from her.'

Hillenbrand thought the relationship was over. But being honest made the bond stronger. 'Most of a relationship is just hanging out with someone,' Flanagan says. 'She is the best hanger-outer I have ever come across.' Not long ago her temperature started spiking. At 104 degrees, she told the worried Flanagan, 'when it gets to 107, sell.' It doesn't look like he's bailing out any time soon.
(c) 2003 Newsweek



Date: Tue, 22 Jul 2003 06:39:12 GMT
From: "Dr. Marc-Alexander Fluks"
Subject: RES,NOT: Hillenbrand/Baltimore Sun

Source: The Baltimore Sun
Date: July 20, 2003
Author: Molly Knight
URL: http://www.sunspot.net/features/arts/bal-as.seabiscuit

The ride of her life

For writer Laura Hillenbrand, "Seabiscuit" has been an incredible success, and a constant reminder of her debilitating limitations.

Laura Hillenbrand is sitting on the back porch of her Georgetown rowhouse when she takes a phone call. She has been sitting there all day, she says, tossing bread crumbs to the squirrels, listening to a tape of The Great Gatsby. She has to keep her eyes focused on the treetops, she says, because if she looks down, her extreme vertigo will cause the ground beneath her to spin.

So it goes for Hillenbrand, the best-selling author of Seabiscuit: The Story of an American Legend, who has spent the past 16 years struggling with chronic fatigue syndrome, a mysterious disorder that causes severe exhaustion and other nonspecific symptoms. And today, as on most days, the 36-year-old Hillenbrand is exhausted.

"I'm hanging on by my fingernails," she says, explaining why she had to cancel a reporter's scheduled visit.

Her voice, though, carries no trace of the condition that plagues her. Her sentences are cautious, but each builds into a cheerful crescendo that hints of the woman who, although she is often too sick to shower or walk down the stairs, completed a best-selling book from the confines of her bedroom.

Might it still be possible to visit her for just a few moments? she's asked. To just meet her face-to-face, see her house?

There is a long pause, after which Hillenbrand responds: "How about if I just describe my house to you?"

And so the interview begins.

In the two years since Hillenbrand's captivating, eloquent nonfiction account of three down-and-out men who put their faith in a too-small, knobby-kneed racehorse was published, her life has become a balancing act of symptoms and celebrity.

Her book has received critical acclaim and enjoyed a top spot on the best-seller list; more than 2.5 million copies are in print. On Friday, the film adaptation of Seabiscuit, a blockbuster epic hyped as one of the year's best movies, will be released nationally. And requests for Hillenbrand's time have intensified from a few interviews a week to more than 10, ranging from People magazine to television segments on 20/20 and CNN.

This week, there also will be preview screenings of the film, including a fund-raiser Wednesday in Baltimore at the Maryland Jockey Club. Despite her fatigue, Hillenbrand hopes to attend three of the Washington-area events. But if she can make it to only one, it will be tomorrow night's event at the White House, where she will watch the film with a small party of guests including George and Laura Bush.

Success and darkness

In one way, Hillenbrand is living every writer's fantasy: unknown scribe spends four years laboring on a book, book becomes an instant best-seller, then a blockbuster film with an all-star cast. Yet there is nothing pleasantly dreamlike about her good fortune.

"Truthfully, I haven't enjoyed the success of this book very much," she says. "My career can go as well as it can and everything in my life can be going well, but I can't escape my body."

For Hillenbrand, her condition has, over the past 16 years, become like an avaricious and demanding parasite, shadowing her continually and draining her of energy. Recently, she has felt its darkness tugging at her body, telling her to slow down.

Just a few nights ago, Hillenbrand says, she suffered one of her worst episodes ever. She was sitting in bed when suddenly the room began tumbling around her. She grabbed her head, lay flat on her back and prayed that the spinning would stop.

"All this happened after a really good day," she says. "I had done a few interviews and was feeling pretty good."

Unpredictability is one of the most fearsome characteristics of chronic fatigue syndrome, which afflicts about 800,000 people in the United States. Dubbed "yuppie flu" in the 1980s, in 1998 the disease was described by the U.S. Centers for Disease Control as being similar to chronic mononucleosis and characterized by profound exhaustion that worsens with physical or mental activity. But there is still no known cause or cure. Some victims experience only fatigue, while others experience fatigue combined with one or two other symptoms.

Hillenbrand, though, has endured almost every symptom associated with the illness, including fevers, swollen glands, nausea and partial blindness. She's also experienced some that are not associated with it, like vertigo.

"I am your worst-case scenario," she says. "It's very traumatic. I feel like someone has jumped out of the bushes and clobbered me. I feel stalked ... you do get to a point in this where you don't think as much or dwell on possibilities. But the thing that's really been getting to me lately is that I'm so tired of suffering through everything I do."

Recently, she's been interviewed by journalists who, despite their best intentions, have arrived at her house and asked for a glass of water or to see one of her scrapbooks. What they don't understand, she says, is that rising to her feet and walking to the sink is arduous - that when she's home alone and wants a glass of water, she's often too tired to cross the room to get it.

That's the nature of her illness, which she says carries a terrible misnomer.

"The word 'fatigue' is so mild," she says. "to me, 'fatigue' is when I can't roll over in bed or get up."

'Laura-friendly' home

Hillenbrand spends most of her time in the bedroom or office of her two-story yellow house, where she lives with her longtime boyfriend, Borden Flanagan. The house, which she purchased last year, is what she calls "Laura-friendly." So that she does not have to use the stairs, she keeps a stocked refrigerator in her office and orders groceries from an online delivery service. She has a small balcony off her office so she can enjoy a view she boasts is one of the best in the city. The house is cozy, measuring about 1,500 square feet. Any bigger, Hillenbrand says, and the extra space would exhaust her.

Flanagan, who began dating Hillenbrand in 1987 when they met as students at Kenyon College (six months before she first fell ill), teaches political science at American University. "He knows me so well that he can just look at me, know how I'm feeling and spring into action," she gushes.

The couple has decided not to marry until Hillenbrand feels strong enough. Because of the severity of her symptoms, Hillenbrand will never be able to carry a child. For now, they live in comfortable union with their two cats, Tater and Porkchop. In addition to doing household chores like laundry and dishes, Flanagan assists Hillenbrand with her work - setting her laptop on piles of cereal boxes so she does not have to look down. On her worst days, Hillenbrand writes on a legal pad while lying in bed with her eyes closed.

Considering the circumstances, it's a wonder Hillenbrand ever completed a book that required so much painstaking research. Or that she wrote so vividly about the complex, beautiful world of horse racing, when the only horses she has laid eyes on in the past decade are those ridden by the police, clip-clopping slowly down her street.

The story of Seabiscuit

Completely captivated by the story of Seabiscuit - an unlikely hero who overcame seemingly insurmountable odds - Hillenbrand conducted much of her research on her laptop or through phone interviews. She placed notices in horse-racing magazines asking for any information on the life of the misshapen horse. And to depict the enchanting relationship between man and beast, she relied on memories from her childhood and early teen-age years, which she spent riding horses, "crashing around bareback."

The further she plunged into the lives of her characters, the more she identified with them. Charles Howard, a broken-hearted millionaire, shelled out $8,000 for Seabiscuit, a horse with a body like a "cinder block," because his trainer, Tom Smith, swore he saw something in the animal's eyes. Smith, a lone plainsman, enlisted Red Pollard, a drifting jockey blind in one eye, to ride Seabiscuit. As for the horse, he spent most of his time sleeping, and when he woke up, thundered furiously around in his stall and lunged at unfortunate bystanders.

It looked like the formula for a train wreck. Instead, the lives of the three men and their horse became one of the greatest sports stories of all time. In 1938, Seabiscuit rose from relative obscurity to become a national phenomenon, beating War Admiral in a match race attended by 40,000 at Baltimore's Pimlico Race Course.

The story, quite simply, is one of overcoming the odds. It is, Hillenbrand says, the story of her life.

When it is suggested that because of its fluidity and attention to detail, her writing seems to come naturally, Hillenbrand scoffs. "It doesn't come easily to me at all. I sweat over very sentence in that book. I'm still driving [my editors] crazy by altering sentences. I am never happy with what I write."

All of which explains why, when she first got a call from her agent saying the book had landed on the best-seller list, she was stunned.

"I wrote the book because I though it was a great story that deserved to be told, but I had modest expectations. This was a book on horse racing, and they never do well."

Fighting CFS

Of the film version of Seabiscuit, written and directed by Gary Ross and starring Academy Award-winner Chris Cooper, Jeff Bridges and Tobey McGuire, Hillenbrand says: "It's one of the most gorgeous movies I've ever seen. And it's thrilling. You can feel the wind on your face as you watch. Gary Ross has filmed horses like they have never been filmed before."

Unlike many directors, Ross kept Hillenbrand involved in his decision-making on the set, often calling her daily. Also contacting her for advice was Bridges; he left the admittedly star-struck author voicemail messages saying "Hey Laura, it's Jeff," that she played back for her friends.

Currently, Hillenbrand is saving her scant store of energy for the film screenings, one of them a fund-raiser for chronic fatigue research, which she says is her only hope. When asked about her chances of a full recovery, she replies solemnly: "About 3 percent. In other words, they are virtually nil."

Hillenbrand says she finds solace in reaching out to other victims of CFS. She wrote an essay about her experience with the disease for the July 7 issue of The New Yorker. In it, she traces her battle with the puzzling illness back to one night in 1987, when, for no apparent reason, she collapsed with nausea, chills, sore joints and severe fatigue. She also lays bare the most devastating effects of her illness, which included bouts of delirium, hair loss, deep depression and such drastic weight loss that her bones protruded from her hips.

The piece took her two years to complete.

"It was a really hard thing to write about," she recalls. "To do so I had to look at things I'd been averting my eyes from for so long. When it came to some of the worse parts, I'd just put in circles and would not write them. The whole thing happened in fits and starts."

Her biggest fear in sharing the details of her battle was that no one would believe her. That people would respond by telling her what, for years, her doctors and friends told her: that she was a fake. That everything that was wrong with her was in her mind.

"I felt very exposed," she says. "I knew I was taking a big risk, but I had thought about it and knew that the disease is grossly misunderstood and it has not been articulated well through the media. Once the book was a success, I started thinking I could use the credibility the book gave me as a platform for the disease."

White House screening

Instead of accusations of malingering, Hillenbrand received letters from thousands of fans. One of them was from George H.W. Bush, who wrote that he loved the book so much that he sent it to his son, the president. An invitation to tomorrow night's screening with George and Laura Bush at the White House followed. Hillenbrand says she expects the event to be an intimate affair.

Is she nervous?

"Not at all. Nothing makes me nervous anymore. I guess it's partly that the things I've been struggling with are so huge."

Is she excited?

"I should be, but I know it will be punishing," she says. "I know I will suffer. It does make me angry."

Angry, she says, because she did not choose to be this sick - this isolated - as some of her doctors once suggested. She wants people to know that, much like her characters who believed in the heart of an unlikely horse, she believes in herself.

Will she beat the odds and write another book?

"I can't write, for now," she says. "The thing is, things are going to end abruptly for me. The movie will come out, and things will run their course," referring to her fame of the moment.

But what if she does get her strength back, and the vertigo subsides?"I do plan to get on a horse this fall, if I'm strong enough."

Until then, she will spend much of her time on the balcony, tossing food to the squirrels, listening to books on tape and staring at the treetops. But even if her world keeps spinning, there is a chance Hillenbrand will again come out on top.

"I do have an idea for another book," she confesses. "I've had it for years. But I can't say anything more."
(c) 2003, The Baltimore Sun



Date: Tue, 22 Jul 2003 06:43:51 GMT
From: "Dr. Marc-Alexander Fluks"
Subject: RES,NOT: Hillenbrand/Republican-American

Source: Republican-American
Date: July 20, 2003
Author: Randy Williams
URL: http://www.rep-am.com/accent/67pl.htm

Seabiscuit' a metaphor for Hillenbrand's life

Horses have always been part of Laura Hillenbrand's life and so it seems, the story of Seabiscuit. The Fairfax, Va., native grew up spending weekends and summers riding horses on her parents farm and tagging along with her father to races at nearby Charlestown Racetrack.

"I started riding when I was five," Hillenbrand recalls, "About the same time I saw my first horse race and was smitten."

The youngster's love of horses became permanent two years later when she first became aware of Seabiscuit's story. "I was 7 and bought a 25 cent used copy of a book called "Come on Seabiscuit" at a fair across the street from my house, " recollects the 35-year-old, " I read the covers right off it. I still have it. It is all taped together."

After attending Kenyon College in Ohio and writing about thoroughbreds for magazines and newspapers such as Equus and the New York Times, Hillenbrand would return to the world of Seabiscuit. Her article, "Four Good Legs" about the unlikely champion named Seabiscuit, appeared in American Heritage' August 1998 issue and led to a bidding war for the book and movie rights which she sold in the same week. Her book would become a number one best seller.

"Seabiscuit is a metaphor for Laura's life" states Jon Karp, her editor at Random House. Like the story she so eloquently told, Laura Hillenbrand's own story has eerie parallels to the characters she wrote about sharing the long odds, perserverance, tragedy, and unexpected notoriety of Seabiscuit's saga.

The central theme of the book is how three radically different individuals came together and through sheer will succeeded despite overwhelming hardships.

The author has had her own share of hardships. For the past 15 years she has been afflicted with chronic fatigue syndrome.

It is a debilitating illness causing severe mental and physical exhaustion and has no cure. Causing vertigo it makes even reading and writing very difficult.

There were days Hillenbrand could only lie on her back in bed and write with her eyes closed as the room constantly appeared to be moving.

"It would've been very easy for Laura not to write Seabiscuit," says the film's director, Gary Ross, " She has CFS. It's the same courage and tenacity that allowed her to write the book than enabled Red Pollard to climb back on a horse with a broken leg."

"I think in a way, I'm the right person to tell this story," says Hillenbrand.

"Over the course of the narrative everybody encounters awful hardships that they have to cope with. Its why the horse had the appeal it did. That's a theme that resonates with me. I've had this disease for a long time and it is hard to keep yourself going and to accomplish anything. You just have to push yourself through things that cause you to suffer very badly. I was obsessed with getting it (the story) right.

"It was why I was able to push myself to the point where I really ruined my health. It took on a greater importance than my own body."
(c) 2003 American-Republican Inc.



Date: Tue, 22 Jul 2003 15:13:00 -0400
From: "Jill McLaughlin via Co-Cure Moderators"
Subject: ACT,NOT: Hillenbrand/Washington Post Article

http://www.washingtonpost.com/wp-dyn/articles/A26114-2003Jul21.html
Permission to Republish
Tuesday, July 22, 2003; Page HE02

Laura Hillenbrand, author of "Seabiscuit: An American Legend," has suffered from chronic fatigue syndrome (CFS) for the past 16 years. Troubled by fevers and vertigo, she wrote some of the book lying on her back, jotting notes with her eyes closed.

Can you explain what it's like to have CFS?

I always say that fatigue is to this disease what a match is to a nuclear bomb. Before I got sick, I had no idea the lengths to which you could get tired. When I am very sick, I go through "crashes," when for many hours a day I can't move my arms or legs, I can't sit up, get myself to the bathroom. I can't talk to anyone. All I can do is move my eyeballs. I lie there and hope I can keep breathing.

How do you respond to people who feel this isn't a real illness?

It's quite maddening to have people trivialize it or make comments about it. What is more disturbing is that it gets a small amount of funding for research, in part because of the lack of understanding of what this disease really is.

How long were you sick before you were diagnosed with CFS?

It took seven months to be diagnosed. I finally went to the head of infectious diseases at Johns Hopkins. I had been tested for everything -- I had MRIs and CAT scans -- and went from doctor to doctor trying to find out what was wrong. Emotionally, it was as bad as having the illness to have doctors be so condescending. . . . It's so arrogant for doctors to assume that if you run basic blood work and nothing conclusive shows up, then it must be in your head.

I got sick when I was 19 and I was a sophomore in college. I am now 36. It never went away.

With "Seabiscuit" a bestseller and the movie due out this month, you've been under a lot of pressure. How are you coping?

When I am not doing an interview I am lying down, eating well and trying to be relaxed as I can be. I leave the house only once or twice a week. Right now my life is dedicated to talking about this illness. For the first time, my being sick has a purpose. I can put it to use for something good.

-- Wendi Kaufman
© 2003 The Washington Post Company



Date: Tue, 22 Jul 2003 08:53:04 GMT
From: "Dr. Marc-Alexander Fluks"
Subject: RES,NOT: Film Review: Seabiscuit

Source: Reuters
Date: July 15, 2003
Author: Kirk Honeycutt
URL: http://story.news.yahoo.com/news?

Film Review: 'Seabiscuit'

LOS ANGELES (Hollywood Reporter) - "Seabiscuit" aims to be a crowd pleaser, and for the most part it is.

It's David vs. Goliath, only some competitors have two legs and others four. If you don't know by now -- and Universal's marketing mavens would be shocked if you really did not -- Seabiscuit is the name of a great thoroughbred racer in the 1930s. As the movie would have it, Seabiscuit was the magic bullet for the Great Depression blues -- a game, undersized bay from the Golden State, who when given "a second chance" because "you don't throw a whole life away just because it's banged up a little," raced his heart out, exemplifying the American spirit of the gutsy "little guy," the "underdog" who overcomes insurmountable odds. This is a movie that comes at you with those quotation marks all but visible onscreen.

Thanks to smart performances by Tobey Maguire (news), Jeff Bridges (news) and Chris Cooper (news) and numerous exciting racing sequences, "Seabiscuit," written and directed by Gary Ross, has the legs of a box office champ. Given that Hollywood is mired in a summer league of extraordinary visual effects and very ordinary sequels, this sentimental flag-waving feels like welcome relief.

The film derives from Laura Hillenbrand's best seller, which forces Ross into quite a juggling act to create and sustain many historical plot lines. This is not only the story of a horse who's too small, a jockey who's too tall, an unorthodox trainer and a maverick owner, but also of a society in ferment, suffering political, economic and social upheaval while in the midst of a technological revolution that allows the broadcast of sporting events into its cars and homes.

Most of the first hour is spent following three men, each damaged by life-shattering loss, and one discarded horse. Johnny "Red" Pollard (Maguire) is a kid who in better times learns how to ride horses very well. When his Irish immigrant family loses everything, they are only too willing to abandon their son to the vagabond life of a jockey and later a prizefighter. He isn't too good at either.

Tom Smith (Cooper), a cowboy who sees civilization gobbling up the range, finds work in Wild West shows, then winds up hanging around racetracks as he can gentle a riled horse like no one else. Charles Howard (Bridges), a wealthy car dealer, takes a major hit with the stock market crash, but it's the death of his son -- ironically, in an auto accident -- that crushes him. His wife files for divorce, but in time he marries Marcela (Elizabeth Banks) and decides to buy a horse.

Seabiscuit, played by about 10 horses, is the ultimate reject. Despite a lineage going back to the great Man-O-War, the bay is used to train others, meaning Seabiscuit must "lose" to build the confidence of other Thoroughbreds.

When the three men and horse do get together, the movie enters the fairly conventional terrain of a horse-race movie. Perhaps sensing the need for a second-half pick-me-up, Ross creates the character of Tick Tock McGlaughlin (William H. Macy (news)), a radio track reporter with a sound studio filled with sound effects, booze and a patter Walter Winchell (news) would have envied. Macy provides comic relief, but it is in the nexus of Maguire, Cooper and Bridges' characters that the movie comes alive.

This true story is overloaded with melodrama: There's the discovery that Pollard is blind in one eye, and serious injuries to both him and Seabiscuit require dual comebacks. Then there is a match race against Triple Crown winner War Admiral, the champion of snotty East Coast money, in which another rider (Hall of Fame jockey Gary Stevens in his film debut) climbs aboard Seabiscuit. Finally, the tenor of the time is supplied in a narration delivered by historian David McCullough, giving the film its "little guy" subtext but making "Seabiscuit" sound like a PBS docu.

Trying to cram so much into the 140-minute movie causes Ross to skimp on each plot line. What did happen to Red's family and why does he have no romantic life save for a brief scene with a prostitute? How does a horse substitute for a son and where does Howard's money come from once he goes bust? What more is there to Smith other than a soft-spoken horse whisperer?

Randy Newman's score is a plus, a tad sentimental but rousing in those moments when Seabiscuit sprints for the finish line. Cinematography, the horse action and period details are top drawer. Mostly though, actors dominate with finely nuanced performances where every scene feels dramatically right.

Universal Pictures, DreamWorks Pictures and Spyglass Entertainment present a Larger Than Life and Kennedy/Marshall production.

Cast: Red Pollard: Tobey Maguire; Charles Howard: Jeff Bridges; Tom Smith: Chris Cooper; Marcela Howard: Elizabeth Banks; Tick Tock McGlaughlin: William H. Macy; George Woolf: Gary Stevens.
Credits: Screenwriter-director: Gary Ross; Based on the book by: Laura Hillenbrand; Producers: Kathleen Kennedy, Frank Marshall, Gary Ross, Jane Sindell; Executive producers: Gary Barber, Roger Birnbaum, Tobey Maguire, Allison Thomas, Robin Bissell; Director of photography: John Schwartzman; Production designer: Jeannine Claudia Oppewall; Music: Randy Newman; Co-producer: Patricia Churchill; Costume designer: Judianna Makovsky; Editor: William Goldenberg.
(c) 2003 Reuters/Hollywood Reporter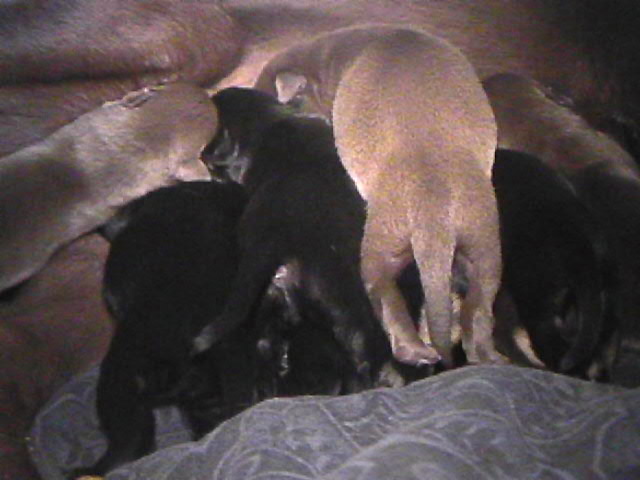 Most of you know John Wayne as an actor. You may not know what happened to him before he died. This is that story!

Robert Schuller's teenage daughter, Cindy, was in a motorcycle accident and had to have her leg amputated. John Wayne is a big fan of Robert Schuller. He heard Dr. Schuller say on one of his programs that his daughter had been in an accident and had to have her leg amputated. John Wayne wrote a note to her saying:

Dear Cindy,
Sorry to hear about your accident. Hope you will be all right.
Signed, John Wayne

The note was delivered to her and she decided she wanted to write John Wayne a note in reply. She wrote:

Dear Mr. Wayne,
I got your note. Thanks for writing to me. I like you very much. I am going to be all right because Jesus is going to help me. Mr. Wayne, do you know Jesus? I sure hope you know Jesus, Mr. Wayne, because I cannot imagine Heaven being complete without John Wayne being there. I hope, if you don't know Jesus, that you will give your heart to Jesus right now. See you in Heaven. And she signed her name.

She had just put that letter in an envelope, sealed it, and written across the front of it "John Wayne" when a visitor came into her room to see her. He said to her: What are you doing? She said: I just wrote a letter to John Wayne, but I don't know how to get it to him. He said: That's funny, I am going to have dinner with John Wayne tonight at the Newport Club down at Newport Beach. Give it to me and I will give it to him. She gave him the letter and he put it in his coat pocket.

There were twelve of them that night sitting around the table for dinner. They were laughing and cutting up and the guy happened to reach in his pocket and felt that letter and remembered. John Wayne was seated at the end of the table and the guy took the letter out and said: Hey, Duke, was in Schuller's daughter's room today and she wrote you a letter and wanted me to give it to you. Here it is.

They passed it down to John Wayne and he opened it. They kept on laughing and cutting up and someone happened to look down at John Wayne. He was crying. One of them said: Hey, Duke, what is the matter? He said (and can't you hear him saying it), " I want to read you this letter." He read the letter. Then he began to weep. He folded it, put it in his pocket, and he pointed to the man who delivered it to him and said: "You go tell that little girl that right now, in this restaurant, right here, John Wayne gives his heart to Jesus Christ and I will see her in heaven." Three weeks later John Wayne died.

You never know how your witness to another will effect their eternity! To everything there is a season and a time to every purpose under the heaven. Ecclesiastes 3:1