Things to Ponder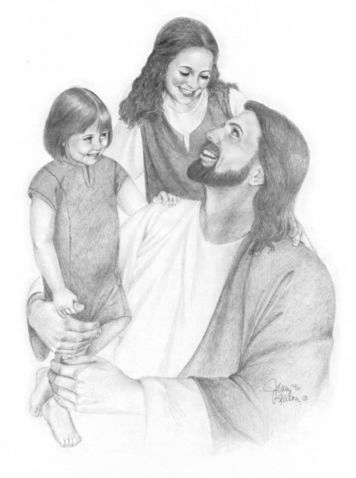 Do unto others what you want them to do unto you.
You'll Reap What You Sow...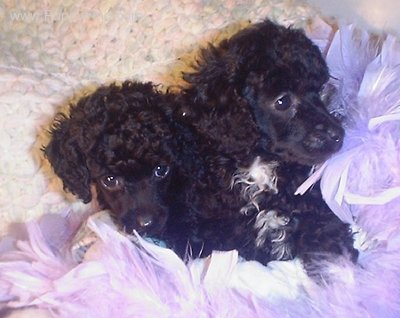 The man slowly looked up. This was a woman clearly accustomed to the finer things of life. Her coat was new. She looked like that she had never missed a meal in her life. His first thought was that she wanted to make fun of him, like so many others had done before.

"Leave me alone," he growled.

To his amazement, the woman continued standing. She was smiling -- her even white teeth displayed in dazzling rows. "Are you hungry?" she asked.

"No," he answered sarcastically. "I've just come from dining with the president. Now go away." The woman's smile became even broader. Suddenly the man felt a gentle hand under his arm.

"What are you doing, lady?"the man asked angrily. "I said to leave me alone."

Just then a policeman came up. "Is there any problem, ma'am?" he asked.

"No problem here, officer," the woman answered. "I'm just trying to get this man to his feet. Will you help me?"

The officer scratched his head. "That's old Jack. He's been a fixture around here for a couple of years. What do you want with him?"

"See that cafeteria over there?" she asked. "I'm going to get him something to eat and get him out of the cold for awhile."

"Are you crazy, lady?" the homeless man resisted. "I don't want to go in there!" Then he felt strong hands grab his other arm and lift him up.

"Let me go, officer. I didn't do anything."

"This is a good deal for you, Jack," the officer answered. "Don't blow it."

Finally, and with some difficulty, the woman and the police officer got Jack into the cafeteria and sat him at a table in a remote corner. It was the middle of the morning, so most of the breakfast crowd had already left and the lunch bunch had not yet arrived. The manager strode across the cafeteria and stood by he table.

"What's going on here, officer?" he asked. "What is all this. Is this man in trouble?"

"This lady brought this man in here to be fed," the policeman answered.

"Not in here!" the manager replied angrily. "Having a person like that here is bad for business."

Old Jack smiled a toothless grin. "See, lady. I told you so. Now if you'll let me go. I didn't want to come here in the first place."

The woman turned to the cafeteria manager and smiled. "Sir, are you familiar with Eddy and Associates, the banking firm down the street?"

"Of course I am," the manager answered impatiently. "They hold their weekly meetings in one of my banquet rooms."

"And do you make a goodly amount of money providing food at these weekly meetings?"

"What business is that of yours?"

"I, sir, am Penelope Eddy, president and CEO of the company."

"Oh."

The woman smiled again. "I thought that might make a difference." She glanced at the cop who was busy stifling a giggle. "Would you like to join us in a cup of coffee and a meal, officer?"

"No thanks, ma'am," the officer replied. "I'm on duty."

"Then, perhaps, a cup of coffee to go?"

"Yes, ma'am. That would be very nice."

The cafeteria manager turned on his heel. "I'll get your coffee for you right away, officer."

The officer watched him walk away. "You certainly put him in his place," he said.

"That was not my intent. Believe it or not, I have a reason for all this."

She sat down at the table across from her amazed dinner guest. She stared at him intently. "Jack, do you remember me?"

Old Jack searched her face with his old, rheumy eyes "I think so -- I mean you do look familiar."

"I'm a little older perhaps," she said. "Maybe I've even filled out more than in my younger days when you worked here, and I came through that very door, cold and hungry."

"Ma'am?" the officer said questioningly. He couldn't believe that such a magnificently turned out woman could ever have been hungry.

"I was just out of college," the woman began. "I had come to the city looking for a job, but I couldn't find anything. Finally I was down to my last few cents and had been kicked out of my apartment. I walked the streets for days. It was February and I was cold and nearly starving. I saw this place and walked in on the off chance that I could get something to eat."

Jack lit up with a smile. "Now I remember," he said. "I was behind the serving counter. You came up and asked me if you could work for something to eat. I said that it was against company policy."

"I know," the woman continued. "Then you made me the biggest roast beef sandwich that I had ever seen, gave me a cup of coffee, and told me to go over to a corner table and enjoy it. I was afraid that you would get into trouble. Then, when I looked over, I saw you put the price of my food in the cash register. I knew then that everything would be all right."

"So you started your own business?" Old Jack said.

"I got a job that very afternoon. I worked my way up. Eventually I started my own business, that, with the help of God, prospered." She opened her purse and pulled out a business card. "When you are finished here, I want you to pay a visit to a Mr. Lyons. He's the personnel director of my company. I'll go talk to him now and I'm certain he'll find something for you to do around the office." She smiled. "I think he might even find the funds to give you a little advance so that you can buy some clothes and get a place to live until you get on your feet. If you ever need anything, my door is always opened to you."

There were tears in the old man's eyes. "How can I ever thank you?" he said.

"Don't thank me," the woman answered. "To God goes the glory. Thank Jesus. He led me to you."

Outside the cafeteria, the officer and the woman paused at the entrance before going their separate ways. "Thank you for all your help, officer," she said.

"On the contrary, Ms. Eddy," he answered. "Thank you. I saw a miracle today, something that I will never forget. And...And thank you for the coffee."

If you have missed knowing me, you have missed nothing.

If you have missed some of my emails, you might have missed a laugh.

But, if you have missed knowing my LORD and SAVIOR, JESUS CHRIST, you have missed everything in the world.

Have a Wonderful Day And May God Bless You Always


BREAKFAST AT MCDONALD'S...


This is a good story and is true, please read it all the way through till the end!




I am a mother of three (ages 14, 12, 3) and have recently completed my college degree.

The last class I had to take was Sociology.

The teacher was absolutely inspiring with the qualities that I wish every human being had been graced with.

Her last project of the term was called "Smile."

The class was asked to go out and smile at three people and document their reactions.

I am a very friendly person and always smile at everyone and say hello anyway, so, I thought this would be a piece of cake, literally.

Soon after we were assigned the project, my husband, youngest son, and I went out to McDonald's one crisp March morning.

It was just our way of sharing special play time with our son.

We were standing in line, waiting to be served, when all of a sudden everyone around us began to back away, and then even my husband did.

I did not move an inch ..... an overwhelming feeling of panic welled up inside of me as I turned to see why they had moved.

As I turned around I smelled a horrible "dirty body" smell, and there standing behind me were two poor homeless men.

As I looked down at the short gentleman, close to me, he was "smiling".

His beautiful sky blue eyes were full of God's Light as he searched for acceptance.

He said, "Good day" as he counted the few coins he had been clutching.

The second man fumbled with his hands as he stood behind his friend. I realized the second man was mentally challenged and the blue eyed gentleman was his salvation.

I held my tears as I stood there with them.

The young lady at the counter asked him what they wanted.

He said, "Coffee is all Miss" because that was all they could afford. (If they wanted to sit in the restaurant and warm up, they had to buy something. He just wanted to be warm).

Then I really felt it - the compulsion was so great I almost reached out and embraced the little man with the blue eyes.

That is when I noticed all eyes in the restaurant were set on me, judging my every action.

I smiled and asked the young lady behind the counter to give me two more breakfast meals on a separate tray.

I then walked around the corner to the table that the men had chosen as a resting spot. I put the tray on the table and laid my hand on the blue eyed gentleman's cold hand.

He looked up at me, with tears in his eyes, and said, "Thank you.."

I leaned over, began to pat his hand and said, "I did not do this for you. God is here working through me to give you hope."

I started to cry as I walked away to join my husband and son. When I sat down my husband smiled at me and said, "That is why God gave you to me, Honey. To give me hope."

We held hands for a moment and at that time we knew that only because of the Grace that we had been given were we able to give.

That day showed me the pure Light of God's sweet love.

I returned to college, on the last evening of class, with this story in hand.

I turned in "my project" and the instructor read it.

Then she looked up at me and said, "Can I share this?"

I slowly nodded as she got the attention of the class.

She began to read and that is when I knew that we as human beings and being part of God, share this need to heal people and to be healed.

In my own way I had touched the people at McDonald's, my husband, son, instructor, and every soul that shared the classroom on the last night I spent as a college student.



I graduated with one of the biggest lessons I would ever learn: UNCONDITIONAL ACCEPTANCE.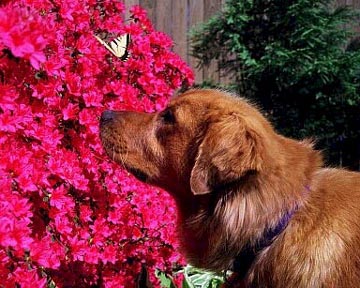 A teacher in New York decided to honor each of her seniors in High School by telling them the difference each of them had made. She called each student to the front of the class, one at a time.

First, she told each of them how they had made a difference to her, and the class. Then she presented each of them with a blue ribbon, imprinted with gold letters, which read, "Who I Am Makes a Difference."

Afterwards, the teacher decided to do a class project, to see what kind of impact recognition would have on a Community. She gave each of the students three more blue ribbons, and instructed them to go out and spread this acknowledgment ceremony. Then they were to follow up on the results, see who honored whom, and report to the class in about a week.

One of the boys in the class went to a junior executive in a nearby Company, and honored him for helping him with his career planning. He gave him a blue ribbon, and put it on his shirt. Then he gave him two extra ribbons and said, "We're doing a class project on recognition, and we'd like for you to go out, find somebody to honor, give them a blue ribbon, then give them the extra blue ribbon so they can acknowledge a third person, to keep this acknowledgment ceremony going. Then please report back to me and tell me what happened."

Later that day, the junior executive went in to see his boss, who had been noted, by the way, as being kind of a grouchy fellow. He sat his boss down, and he told him that he deeply admired him for being a creative genius. The boss seemed very surprised. The junior executive asked him if he would accept the gift of the blue ribbon, and would he give him permission to put it on him. His surprised boss said, "Well, sure." The junior executive took the blue ribbon and placed it right on his boss's jacket, above his heart. As he gave him the last extra ribbon, he said, "Would you take this extra ribbon, and pass it on by honoring somebody else. The young boy who first gave me the ribbons is doing a project in school, and we want to keep this recognition ceremony going and find out how it affects people."

That night, the boss came home to his 14-year-old son, and sat him down. He said, "The most incredible thing happened to me today. I was in my office, and one of the junior executives came in and told me he admired me, and gave me a blue ribbon for being a creative genius. Imagine! He thinks I am a creative genius! Then he put a blue ribbon that says, "Who I Am Makes a Difference", on my jacket above my heart. He gave me an extra ribbon and asked me to find somebody else to honor. As I was driving home tonight, I started thinking about whom I would honor with this ribbon, and I thought about you. I want to honor you. My days are hectic and when I come home, I do not pay a lot of attention to you. Sometimes I scream at you for not getting good enough grades in school, and for your bedroom being a mess. Somehow, tonight, I just wanted to sit here and, well, just let you know that you do make a difference to me. Besides your mother, you are the most important person in my life. You're a great kid, and I love you!"

The startled boy started to sob and sob, and he could not stop crying His whole body shook. He looked up at his father and said through his tears, "Dad, earlier tonight I sat in my room and wrote a letter to you and Mom, explaining why I had took my life, and I asked you to forgive me. I was going to commit suicide tonight after you were asleep.

I just did not think that you cared at all. The letter is upstairs. I don't think I need it after all." His father walked upstairs and found a heartfelt letter full of anguish and pain.

The boss went back to work a changed man. He was no longer a grouch, but made sure to let all of his employees know that they made a difference. The junior executive helped several other young people with career planning, and never forgot to let them know that they made a difference in his life...one being the boss' son. In addition, the young boy and his classmates learned a valuable lesson, "Who you are DOES make a difference".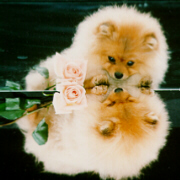 Treat Others as you would like to be treated!



Much love and compassion is sent to each and every person who may read this and learn how to LOVE PEOPLE AND USE THINGS - NOT LOVE THINGS AND USE PEOPLE.




If you ever feel stupid, then just read on. If you've learned to speak fluent English, you must be a genius!

This little treatise on the lovely language we share is only for the brave.

Peruse at your leisure, English lovers.

Reasons why the English language is so hard to learn:

1) The bandage was wound around the wound.

2) The farm was used to produce produce.

3) The dump was so full that it had to refuse more refuse.

4) We must polish the Polish furniture.

5) He could lead if he would get the lead out.

6) The soldier decided to desert his dessert in the desert.

7) Since there is no time like the present, he thought it was time to present the present.

8) A bass was painted on the head of the bass drum.

9) When shot at, the dove dove into the bushes.

10) I did not object to the object.

11) The insurance was invalid for the invalid.

12) There was a row among the oarsmen about how to row.

13) They were too close to the door to close it.

14) The buck does funny things when the does are present.

15) A seamstress and a sewer fell down into a sewer line.

16) To help with planting, the farmer taught his sow to sow.

17) The wind was too strong to wind the sail

18) After a number of injections my jaw got number.

19) Upon seeing the tear in the painting I shed a tear.

20) I had to subject the subject to a series of tests.

21) How can I intimate this to my most intimate friend?

There is no egg in eggplant nor ham in hamburger; neither apple nor pine in pineapple. English muffins weren't invented in England or French fries in France. Sweetmeats are candies while sweetbreads, which aren't sweet, are meat.

Quicksand works slowly, boxing rings are square and a guinea pig is neither from Guinea nor is it a pig. And why is it that writers write but fingers don't fing, grocers don't groce and hammers don't ham?

If the plural of tooth is teeth, why isn't the plural of booth beeth? One goose, 2 geese. So one moose, 2 meese? Doesn't it seem crazy that you can make amends but not one amend. If you have a bunch of odds and ends and get rid of all but one of them, what do you call it? Is it an odd, or an end?

If teachers taught, why didn't preachers praught? If a vegetarian eats vegetables, what does a humanitarian eat? In what language do people recite at a play and play at a recital? Ship by truck and send cargo by ship? Have noses that run and feet that smell?

How can a slim chance and a fat chance be the same, while a wise man and a wise guy are opposites? You have to marvel at the unique lunacy of a language in which your house can burn up as it burns down, in which you fill in a form by filling it out and in which, an alarm goes off by going on.

English was invented by people, not computers, and it reflects the creativity of the human race, which, of course, is not a race at all.

That is why, when the stars are out, they are visible, but when the lights are out, they are invisible.





P.S. - Why doesn't "Buick" rhyme with "quick"?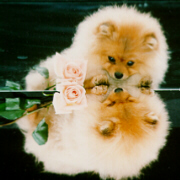 Unclaim Property ($) website
All you need to do is click on the state where you might have lived and or worked, put in your last name and see if something come up for you. It's all free and there is no catch. Pass this on to other family memember and friends. Do you all know that South Carolina have over $181 million dollar worth of unclaim property (money). The money is sent to the Treasury Dept of all states. All 50 states have an Unclaim Property division. You can also search for deceased relatives and if you find anything and you can prove that you are related to the person, you get the money.