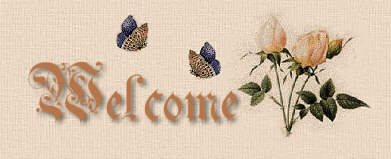 Environmental Factors Effect Our Health



The Times
London
June 20, 2002
Gulf War troops' brains 'damaged'
By Michael Evans, Defence Editor

BRAIN scans on Gulf War veterans in the United States who are suffering from debilitating diseases may have resolved why 130,000 US and British servicemen and women complain of mystery illnesses.

Research discovered that disabled veterans of the 1991 war suffered chemical changes in their brains, similar to the onset of Parkinson's and Huntington's disease.

The findings of the research, which have not yet been published, were revealed yesterday at the second day of a US congressional hearing into so-called Gulf War syndrome, being held in the Palace of Westminster. British veterans who were present looked shocked.

After detailed medical examination of one battalion of 249 soldiers from the 700,000 US troops who were deployed to the Gulf, Robert Haley of the Southwestern Medical Centre at the University of Texas found that the brain cellular structure of the sick veterans had been damaged.

Speaking in a committee room of the House of Lords, Dr Haley said he had uncovered evidence of "chemical disturbance" in the brain. A similar study of British veterans by Goran Jamal, consultant physician at Imperial College School of Medicine, London University, which also revealed brain damage, had been ignored by the authorities, Dr Haley said.

His own research, he said, had also shown that Gulf War veterans were two to three times more likely to suffer from motor neurone disease than other people.

The damage to the brain was likely to have been caused by the use of organophosphate pesticides to kill desert flies and lice at the American and British tented camps in Saudi Arabia; the anti-nerve gas tablets and vaccines given to frontline troops and inhalation of chemicals after the Americans bombed an Iraqi chemical weapons store.



Health Start +
"My People are destroyed for lack of knowledge:"
~ Hosea 4:6a An excellent site on environmental toxins, it's effect on our health & suggestions & insight on how to reverse the toxins in the body.