FM, CFS & Related Syndromes Vocational Rehabilitation Page: Disability Related Information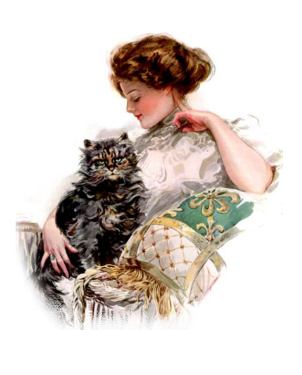 "To "let go" is not to try to change or blame another. It's to make the most of myself."

-- Author Unknown
A Prayer

Father, I ask you to bless my friends and family reading this right now. I am asking You to minister to their spirit at this very moment. Where there is pain, give them Your peace and mercy. Where there is self doubting, release a renewed confidence in Your ability to work through them. Where there is tiredness, or exhaustion, I ask You to give them understanding, patience, and strength as they learn submission to your leading. Where there is spiritual stagnation, I ask You to renew them by revealing Your nearness, and by drawing them into greater intimacy with You. Where there is fear, reveal Your love, and release to them Your courage. Where there is a sin blocking them, reveal it, and break its hold over my friend's life. Bless their finances, give them greater vision, and raise up leaders and friends to support and encourage them. Give each of them discernment to recognize the evil forces around them, and reveal to them the power they have in You to defeat it. I ask You to do these things in Jesus' name.

In Love, Your Friend




Wheelchair Beverage Holder a great little invention for holding drinks while wheeling your wheelchair.



Disability Awareness, Training & Advocacy

Understanding Disabilities Examining Issues Of Language And Portrayal

ADHD's Effect on Social Skills

Advocacy Lots of links to various information regarding disabilities advocacy and accommodations.

Ethical, Legal, Social, Implications of Human Genome Project Includes lots of links pertaining to Ethical, Legal, Public Policy, Testing, Insurance, Privacy, Nondiscrimination, Health Insurance Portability, American with Disabilities Act & Birth Defects Prevention Act.

The Invisible Disabilities Advocate "Let us not treat those who are ill or have been injured as if they are just being lazy or malingering. Instead, let us take a closer look at what courage and strength it takes to live with a physical limitation! After all, they are displaying a perseverance through personal loss and an endurance despite disappointment that most of us will never know!"

Neuropsychology Central -Primers & Informational Documents

DISABILITYTRAINING.COM "Disability training and multimedia solutions from the experts on Disability Awareness, Advocacy, Developmental and Learning Disabilities, and Special Education. PLUS Physical Disabilities, Mental Health, Assistive Technology and Vocational Rehab."

Personnel Pavilion "If you are working on diversity, sexual harassment, hiring, performance appraisals, respect, or a host of other important workplace issues, then this page is for you. Click on a title that is of interest, or page down through the description. We also invite you to call our video consultants at 1-800-423-6021. They will be able to discuss each of these programs with you in more detail."

What Does Everybody Else Know That I Don'T?: Social Skills Help for Adults With Attention Deficit/Hyperactivity Disorder (Ad/Hd) a Reader-Friendly Guide

Learning Institute for Tomorrow "non-profit organization offering adult education in a college-like format to those recovering from the effects of mental illnesses and/or substance abuse, in order to help them achieve more rewarding and fulfilling lives. Being modeled after a holistic adult health education program called the Recovery Center of the Center for Psychiatric Rehabilitation at Boston University, the Learning Institute For Tomorrow is the only one of its kind in the state of SC, and one of only four similar programs in the nation."

Career Planning for People with Disabilities CDs & books

Social Skills at Work "Social Skills at Work features real-life workers with disabilities and their employers in on-the-job settings. It covers five valuable skill areas: Dress right, be on time, be friendly, be a team player and be ready to work. Provides a "book" and "movie" option for each skill area. "Movies" are closed captioned and run about five minutes. They illustrate the relationship of good social skills and job performance. "Books" reinforce and expand the concepts in the movies. You can choose a "talking" selection which reads the text aloud. Based on Attainment's award-winning It's All Part of the Job video."



Social Security Benefits & Related Info
Ticket to Work, plan for achieving self-support (PASS), SSI, SSDI & other social security programs




Social Security Disability Secrets A visitor to my site recommended this site. "It provides detailed information on the social security disability program including tips, advice, overviews of the process, and handles questions that most applicants inevitably have but have trouble finding the answers to.
This might be a good resource for some of your site's visitors. (I may have already sent this to you; if so, sorry for the extra email)
Also, it has a very good page on soc sec and fibro on the medical conditions section (look in the menu for this tab)"

A Guide To Plans For Achieving Self-Support "A plan for achieving self-support, or (PASS) is a plan for your future. Many people with disabilities want to work, and you're probably one of them. But maybe you need to go back to school before you can get a job. Or, maybe you'd like to start your own business, but you don't have the money to get started. Whatever your work goal may be, a PASS can help you reach them.
A PASS lets you use your income and/or other things you own to help you reach your work goals. For example, you could set aside money to go to school, to get specialized training for a job or to start a business.
The job that you want should allow you to earn enough to reduce or eliminate your need for benefits provided under both the Social Security and Supplemental Security Income(SSI) programs. A PASS is meant to help you get those items, services or skills you need to reach your goals."
PASS application form

The Ticket To Work And Self-Sufficiency Program "The Ticket To Work And Self-Sufficiency Program (the Ticket Program) is a new part of the Social Security program. It is for people who receive Social Security Disability Insurance benefits and Supplemental Security Income (SSI) benefits because of disability or blindness. The program offers you greater choices in getting the services you need to go to work or to earn more money. The goal of the program is to help you earn enough money so that you will not need Social Security cash benefits."

GovBenefits.gov "the official government benefits website. This is a FREE, confidential tool that helps you find government benefits you may be eligible to receive."



Entrepreneur & Advocacy Info Links
Use these resources here to develop your business plan, secure funding and other information to get your small business started and even as you expand your business




National Center for Policy Research for Women & Families "a nonprofit, nonpartisan organization that is dedicated to providing unbiased, research-based information that can be used to improve the lives of women and families."

Center for Policy Research (CPR) "We are an interdisciplinary applied policy research program in the Maxwell School of Syracuse University. Feel free to send us any comments/inquiries regarding our website. CPR conducts a broad range of interdisciplinary research and related activities in the areas of: aging, disability, social welfare, and income security policy; domestic urban and regional issues; and public finance; particularly education finance."

U.S. Department of Labor Office of Disability Employment Policy "The Office of Disability Employment Policy would like to help you explore the many options available for starting a business by putting you in touch with the expert resources and financial programs used by over one million new businesses each year."

THE SMALL BUSINESS AND SELF-EMPLOYMENT SERVICE (SBSES) "The SBSES is a service of the Office of Disability Employment Policy of the U.S. Department of Labor which provides information, counseling, and referrals about self-employment and small business ownership opportunities for people with disabilities. SBSES, located at the Job Accommodation Network, is available through JAN's toll-free number 1-800-526-7234 V/TTY."
Resources for Small Business and Self-Employment
STATE ECONOMIC DEVELOPMENT RESOURCES for SC

Governor's Office of Small and Minority Business Assistance "The goals of OSMBA are to promote the growth and development of small and minority owned businesses in South Carolina and to advocate that an equitable portion of State procurement contracts be awarded to small and minority owned businesses. Please Note: In order for a business to be considered for certification the business has to have been established for two years."

THE U.S. SMALL BUSINESS ADMINISTRATION A very large site which includes all the information you need to turn your business ideas into a successful business.

SMALL BUSINESS ADMINISTRATION (SBA) and RELATED RESOURCES Other additional resources for funding and business planning and development.

Abilities Fund "The Abilities Fund is the first and only nationwide community developer targeted exclusively to advancing entrepreneurial opportunities for Americans with disabilities.
We do this by delivering a unique combination of training, technical assistance services, and advisory supports to individuals with disabilities and the organizations that support them.
Additionally we work to assist entrepreneurs obtain the funding they need to launch or grow a small business. This is achieved by linking entrepreneurs to a variety of lending programs that best match the needs and situations of the borrower."
"How much does your help cost?
Answer: The Abilities Fund is a public and privately funded non profit organization. We can assist you for no cost. There are no obligations, contracts or requirements of you. This is a service designed to assist entrepreneurs with disabilities."

Grants.gov "Federal website providing information on federal government grants."

US Business Leadership Network "USBLN is the national organization that supports development and expansion of BLNs across the country, serving as their collective voice. The USBLN recognizes and promotes best practices in hiring, retaining, and marketing to people with disabilities."

Diversity World ARTICLES & SITES ON SELF EMPLOYMENT

Rural Housing Repair and Rehabilitation Grants "To obtain a loan, homeowner-occupants must be unable to obtain affordable credit elsewhere and must have very low incomes, defined as below 50 percent of the area median income. They must need to make repairs and improvements to make the dwelling more safe and sanitary or to remove health and safety hazards. Grants are only available to homeowners who are 62 years old or older and cannot repay a Section 504 loan."

Center on Disability Studies "The CDS is committed to enhancing the lives of persons with disabilities to have meaningful opportunities and resources to make self-determination a realistic option in Hawai'i, the Pacific Region, and the U.S. mainland."

The Access Group "has designed a unique training program delivered by persons with disabilities geared at removing negative attitudinal barriers. Our programs address areas that can have a HUGE impact on your profitability and exposure to lawsuits - the human side (not the legal side) of accessibility!"

RISE Partners "provides a variety of services to assist individuals with disabilities in becoming self-employed. The continuum of services is designed to first help you decide if self-employment is right for you. Other services assist you in planning a business that is likely to succeed, and help you obtain loans and other start-up funds. Finally, there is technical support available for the actual opening of the business and follow-up consultation to increase the likelihood of its success.
If you are not eligible for this program, you may purchase individual services from this menu. Call us at 410-519-7333 if you would like to discuss purchase of services customized to your needs." There apparently is a cost to services by RisePartners.

Social Security Disability Secrets Someone emailed me this site. "Here's a good disability site to link to. It has a good fibro/disability page (click the medical conditions link on the menu)."




SC Medicaid Information & Benefits Info Links





Disability and Medical Coverage Timelines

Health Insurance Portability and Accountability Act "Title I of the Health Insurance Portability and Accountability Act of 1996 (HIPAA) protects health insurance coverage for workers and their families when they change or lose their jobs."

Welcome to GovBenefits.gov, the official government benefits website! This is a free, confidential tool that helps you find government benefits you may be eligible to receive.

Department of Health and Human Services "The Department of Health and Human Services provides statewide leadership to most effectively utilize resources to promote the health and well-being of South Carolinians.
The agency fulfills this mission by planning, setting policy, pursuing resources, developing programs, building partnerships, providing program oversight, and ensuring fiscal accountability to promote an accessible system of quality health and human services. Our vision is of accessible quality health and human services for all South Carolinians.
DHHS contracts with more than 40,000 public and non-profit organizations, credentialed medical professionals, and private businesses to provide Medicaid, child care, and aging services."

SC MED WEB Info & Links related to SC medicaid.

MEDICAL SUPPORT CONTACTS Contact info at SC State office related to medicaid.

SC Medicaid Policy Manual SOUTH CAROLINA DEPARTMENT OF SOCIAL SERVICES MEDICAID POLICY MANUAL



"1.12.02 Civil Rights and Nondiscrimination Persons applying for or receiving benefits or services under any program administered by or through the Department of Health and Human Services (DHHS) shall not be discriminated against in any manner. The following non-discrimination laws apply to Medicaid:

Title VI of the Civil Rights Act of 1964 prohibits discrimination based on race, color or national origin.

Title V, Section 504 of the Rehabilitation Act of 1973, as amended, prohibits discrimination on the basis of handicap.

Title II, Section 202 of the Americans with Disabilities Act of 1990, guarantees equal opportunity for qualified individuals with disabilities in employment, public accommodations, transportation, public service, state and local government services and communications. This Act requires that interpreters be available for applicants/recipients, if needed.

The Age Discrimination Act of 1975 which prohibits discrimination on the basis of age.

Any individual who feels that he has been subjected to such discrimination may, within 180 days of the alleged discriminatory act, file a signed, written complaint with:
Director
Department of Health and Human Services
Post Office Box 8206
Columbia, South Carolina 29202-8206

All complaints will be investigated in accordance with state and federal laws and regulations."



South Carolina Medical Association Contains a lot of info & links.

NATIONAL ASSOCIATION FOR ADULTS WITH SPECIAL LEARNING NEEDS "Advocates for adults with special learning needs in national policy, legislation, and funding. Provides professional development and technical assistance. Disseminates relevant information and research. Increases awareness of the holistic nature and best practices for serving adults with special learning needs. Promotes best practices for effective services."

National Multiple Sclerosis Society
health, knowledge and independence programs "The National MS Society-Michigan Chapter supports a wide range of programs and services designed to assist people with MS to live more productive lives."




Disability Information Links





ADA related information & links.

Berkeley Policy Associates "In the more than ten years since the passage of the Americans with Disabilities Act (ADA), there have been important advances in community access for people with disabilities, especially in the areas of physical accessibility and assistive technology. BPA has been a leader in the field of disability policy research for the past 30 years, studying independent living, the public vocational rehabilitation system, the integration of people with disabilities into the community, access to the mainstream workforce development system and other mainstream social services, violence and abuse toward people with disabilities, and other important policy issues. Our work has included systemwide studies affecting the broad population of individuals with various kinds of disabilities, as well as research on strategies relevant to specific groups, such as individuals with developmental disabilities, chronic health conditions, traumatic brain injury, learning disabilities, physical disabilities, and visual and hearing impairments. In recent years, it has been a matter of particular importance to policymakers that the employment of disabled Americans has shown only limited improvement since the ADA was passed, and BPA has, in that time, further developed its long-time interest and expertise in research on how to strengthen employment and training programs for people with disabilities and how to improve access to such programs.
Access to health care and improvement of health care services have become especially important issues due to changes in today's health care industry – such as managed care, and shortages of nurses – that are decreasing the availability of good, affordable health care for everyone. BPA has acquired a solid reputation for our research on assessing the special health care needs of women, the elderly, and individuals with disabilities, and for our many research efforts to identify innovative, effective ways to improve access to health care."

Center for Research on Women with Disabilities "The Center for Research on Women with Disabilities (CROWD) is a research center that focuses on issues related to health, aging, civil rights, abuse, and independent living. CROWD's purpose is to promote, develop, and disseminate information to expand the life choices of women with disabilities so that they may fully participate in community life. More specifically, researchers develop and evaluate models for interventions to address specific problems effecting women with disabilities."

MITSUBISHI ELECTRIC AMERICA FOUNDATION "The Mitsubishi Electric America Foundation recently awarded $919,000 in national grants to 14 projects across the United States dedicated to serving young people with disabilities, including three grants to non-disability organizations. These first grants under this mainstream initiative were awarded to the Boys & Girls Clubs of America, the National 4-H Council, and the National Wildlife Federation. Each of the organizations is undertaking a two-year project to strengthen their inclusive practices, and reach out to more young people with disabilities. To assist the three groups in this process, the HalfthePlanet Foundation was funded by the Foundation to conduct training seminars and provide onsite guidance."

WCD Foundation for Education,Inc. "With approximately twenty percent of our nation's population living each day with a disability, we are dedicated to provide support to children and adults with disabilities and their families living in the U.S.A. and around the world. From pediatrics to geriatrics, some of the most important issues and topics in the disability arena are presented via the World Congress and Exposition on Disabilities (WCD). We were formed in 2002 to support this event and more."

DisabilityInfo.gov "the comprehensive Federal website of disability-related government resources."

The Center for the Study and Advancement of Disability Policy "provides public education, leadership development and training, technical assistance and information dissemination, and conducts action-research and analysis of public policy issues affecting individuals with disabilities and their families."

Work Support.com Information, resources and research about work and disability issues.

TITLE 38 - VETERANS' BENEFITS

Disability Resources on the Internet Hug site on disabilities, you name it, the site has it.

WCD Foundation for Education, Inc. "With approximately twenty percent of our nation's population living each day with a disability, we are dedicated to provide support to children and adults with disabilities and their families living in the U.S.A. and around the world. From pediatrics to geriatrics, some of the most important issues and topics in the disability arena are presented via the World Congress and Exposition on Disabilities (WCD). We were formed in 2002 to support this event and more."

AAPD "the largest national nonprofit cross-disability member organization in the United States, dedicated to ensuring economic self-sufficiency and political empowerment for the more than 56 million Americans with disabilities. AAPD works in coalition with other disability organizations for the full implementation and enforcement of disability nondiscrimination laws, particularly the Americans with Disabilities Act (ADA) of 1990 and the Rehabilitation Act of 1973."

iCan THE LEADING DISABILITY COMMUNITY, has links & information pertaining to disabilities.

The Learning Disabilities Association of America (LDA) "LDA is a non-profit organization of volunteers including individuals with learning disabilities, their families and professionals. LDA is dedicated to identifying causes and promoting prevention of learning disabilities and to enhancing the quality of life for all individuals with learning disabilities and their families by encouraging effective identification and intervention, fostering research, and protecting their rights under the law.
LDA seeks to accomplish this through awareness, advocacy, empowerment, education, service and collaborative efforts.
Vision Statement:
LDA is dedicated to a world in which
All individuals with learning disabilities are empowered to thrive and participate fully in society;
The incidence of learning disabilities is reduced; and
Learning disabilities are universally understood and effectively addressed. "

Christopher Reeve Paralysis FoundationThe Action Network "is an advocacy forum to keep individuals informed of legislation and initiatives being advanced in Washington."

Wrightslaw "Parents, advocates, educators, and attorneys come to Wrightslaw for accurate, up-to-date information about special education law and advocacy for children with disabilities. You will find articles, cases, newsletters, and resources about dozens of topics in the Advocacy Libraries and Law Libraries."

CHADD ADD/ADHD info & advocacy.

ADDA-SR Site Information ADD info, legal rights & responsibilities & other info.

HalfthePlanet "supports the values of the ADA - independent living, social inclusion, equality of opportunity, economic self-sufficiency, and empowerment." Site includes a lot of advocacy & legislative information.

American Association of People with Disabilities "largest national nonprofit cross-disability member organization in the United States, dedicated to ensuring economic self-sufficiency and political empowerment for the more than 56 million Americans with disabilities. AAPD works in coalition with other disability organizations for the full implementation and enforcement of disability nondiscrimination laws, particularly the Americans with Disabilities Act (ADA) of 1990 and the Rehabilitation Act of 1973."

OSERS' Rehabilitation Services Administration "The Rehabilitation Services Administration (RSA) oversees formula and discretionary grant programs that help individuals with physical or mental disabilities to obtain employment and live more independently through the provision of such supports as counseling, medical and psychological services, job training and other individualized services."

The U.S. Equal Employment Opportunity Commission "The EEOC was established by Title VII of the Civil Rights Act of 1964 and began operating on July 2, 1965. The EEOC enforces the following federal statutes:

Title VII of the Civil Rights Act of 1964, as amended, prohibiting employment discrimination on the basis of race, color, religion, sex, or national origin; the Age Discrimination in Employment Act (ADEA) of 1967, as amended, prohibiting employment discrimination against individuals 40 years of age and older;
the Equal Pay Act (EPA) of 1963 prohibiting discrimination on the basis of gender in compensation for substantially similar work under similar conditions;,
Title I and Title V of the Americans with Disabilities Act (ADA) of 1990, prohibiting employment discrimination on the basis of disability in the private sector and state and local governments;
Section 501 and 505 of the Rehabilitation Act of 1973, as amended, prohibiting employment discrimination against federal employees with disabilities; and,
the Civil Rights Act of 1991 providing monetary damages in cases of intentional discrimination and clarifying provisions regarding disparate impact actions."

The U.S. Equal Employment Opportunity Commission "Employers who have questions about the laws enforced by EEOC or about compliance with those laws in specific workplace situations may contact a Small Business Liaison at EEOC. There are 11 representatives for the SC region.

Paul V. Sherlock Center on Disabilities
Publications You need Acrobat Reader inorder to download these.

And Finally…Talk About Discrimination A letter from a patient on discrimination from a doctor's office towards drug assistance program patients. "Then Jane hit me with all she had. She said, "People who are on assistance are low priority; our 'real' patients are top priority." I asked what I was supposed to do. She said, "Get prescriptions like everyone else." And with that, she hung up the phone. I was stunned. It took me a day or two to get my wits wrapped around this assault and take some action. First, I wrote a letter to the doctor who owns the clinic (he's also the mayor of our town). I waited a few days but heard nothing. I tried to call several times, but the phones were answered only by machines. I left my name and number, but no one ever returned my calls. I located the ombudsman who services this area of the state and told her my story. She offered no help; she just said I could serve as my own advocate. In other words, she didn't want to be bothered.

Quite a bit of time has passed, and I'm still not getting my meds. When I saw my doctor for a regular appointment, she wasn't too sympathetic to my complaint or my feelings. In fact, she said Jane was really a good worker and was overworked.

Sorry, but that doesn't go over with me. I've had the same doctor for 17 years. I was a "real" patient for about 10 of them, but now that I'm low priority I've become some kind of pariah. What do other people do when they are faced with discrimination for which they have no defense and no one to help them? If anyone has any advice for me, I'd like to hear it."

Office of Disability Services "By providing information and advocacy, the Office of Disability Services seeks to assure the human, educational, and legal rights of individuals with disabilities. We intend to advance the express choices of persons with disabilities while preserving dignity, equality, and self-determination."

BrainTrain "BrainTrain's game-like, computerized mental gym offers an effective complementary intervention for your clients with attention problems. The benefits of computerized cognitive training are well documented through research and clinical experience and Brain Train's cognitive training programs have been carefully developed over the past fifteen years.
We also offer IVA, a quick, accurate and easy to use test to help you better diagnose and differentiate ADHD and also to help you measure treatment and medication effectiveness."

Research Training Center Full Participation in Independent Living Survey "As a person with a disability or chronic health condition, YOU are an expert regarding your experiences in community participation. We are seeking information about your day-to-day experiences, and about how well you are able to participate as a full member of your community. Your feedback about barriers and facilitators to independent living is extremely important to us."
Survey results to be published here in the fall of 2002.

Lift Inc. Trains disabled people in computer related careers and assists with placement on jobs.

BenefitsCheckUp The National Council on the Aging site helps identifies federal & state assistance programs for older Americans.

The Southeast DBTAC Your Regional Resource Center on the Americans With Disabilities Act of 1990 (ADA)

free medical services, charity organizations, government programs, and alternate medicine resources from DrI-Net

DisAbility.gov Bringing information on US federal programs, services and resources to Americans with disabilities and their families.

Americans with Disabilites Act People with FM & CFS (as well as a number of other conditions) would be covered by the ADA. This is valuable information which may help you be more informed and know your rights. Use this as a tool to be able to do more not a crutch to do less. There are many people with disabilites who are achieving great goals. I hope this information will help you to reach your goals in helping others also.

Department of Justice

Department of Labor

Department of Transportation

EEOC

Housing and Urban Development (HUD)

Information Technology Technical Assistance and Training Center (ITTATC)

Job Accommodation Network

Justice for All

NARIC

Southeast Disability & Business Technical Assistance Center (SE DBTAC)

National ADA Technical Assistance Program (ADA-PAC)

Access Board

American Association of People with Disabilities (AAPD)

Assistivetech.net

Center for Rehabilitation Technology & Environmental Access (CATEA)

Center for Universal Design

National Association for the Deaf

National Council on Disability

Adaptive Environments

RESNA

Society of Human Resource Managers (SHRM)

Tech Connections

The National Center on Accessibility

U.S. Census Bureau

U.S. Department of Labor Office of Disability Employment Policy formerly the President's Committee on Employment of People with Disabilities.

ADA-Related resources & links

Social Security's Website Get all the info about social security.

The Disability Information & Resource Centre South Australia Australia disability web site.

Filing for disability Contains several links pertaining to filing for and getting on disability.

attorney Lynn Bishop's website She shared information on filing for disability to a FM/CFS support group. Below are some of the notes shared by a group member.

Defining Disability: You must be medically determined unable to do "any kind of work" particularly up to age 49. Age plays a big part in this as someone aged 50-55 can qualify more easily, 55-60 is much easier, and from age 60 and over it's probably a given that they can't work 8 hours a day, 5 days a week.

Note: Proving cognitive disability can be done through various types of neuropsychological and neurological testing.

The application process:
- You must apply within 5 years of stopping work to be eligible

- 4 months for response to initial application (send "all" medical records with initial application).

- One half get turned down on the 1st try, 1 out of 3 get approved except for CFS/FMS. Aged 50 and over stand a better chance.

- 50 days to send appeal - 9 out of 10 are denied (2-4 months)

- After 2nd denial - 60 days to request hearing. 6 out of 10 get approved but with a lawyer - 8 out of 10 get approved.

- It takes 18 months to get a hearing in federal court

- You can do your application online

- You are not required to pay legal fees if you do not win your case

- If you win your case, it will be 5 months before you start receiving benefits and 2 years to receive Medicare benefits.

Some things to consider if you are considering having to stop working:
1) Be aware of your rights under the disability Act and from Family Medical Leave Act.

2) Ensure that your physician(s) keep accurate and complete records that reflect your disability. You'd be surprised how many don't.

3) Organize all your records and documents that will provide evidence of your disability.

ERISA Statue Protects Group Insurance Companies:
- All evidence must be presented before going to court.
- 1 Administrative Review (ERISA layer is "needed" (Connett, Fossbinder, Bishop)

Social Security (NOT LTD)
- Less than $810 gross can be earned while getting disability benefits (Note: just Social Security)
- When filling out application - include as much information and evidence about what you CANNOT do.

NOTE:
1) There is a Social Security Newsletter "Chronic Fatigue Syndrome Rules Under Revision." Contact Lynn Bishop's office for a copy.
2) To view the Social Security Ruling SSR 99-2p.; Titles II and XVI:, go to http://www.cfids.org/advocacy/ssa-ruling.asp.
3) National Organization of Social Security Claimants' Representatives

Winning Your Disability Case Based on Chronic Pain Artical that explain how to apply for disability with the diagnosis of FM.

Contacting the Congress You can access emails and phone numbers of all congressional representatives.

This is an illustration of how a preceived injustice or problem can be corrected by using the appropriate governmental systems to bring about positive changes.
NCF Announcements
The National CFIDS Foundation
The OFFICE OF CIVIL RIGHTS (Department of Education) will investigate complaints against school districts/colleges/universities for not handling CFS or MCS students appropriately. We have a complaint ongoing and find that it is not stressful for us -- and just filing the complaint resulted in better treatment from the school district. They have an online complaint form at: Office for Civil Rights Discrimination

Their general site is US Department of Education Office for Civil Rights "OCR enforces five Federal statutes that prohibit discrimination in education programs and activities that receive Federal financial assistance. These laws prohibit discrimination on the bases of race, color, and national origin, on the basis of sex, on the basis of disability, and on the basis of age. OCR also has been given responsibility for enforcing Title II of the Americans with Disabilities Act of 1990. The civil rights laws enforced by OCR extend to all state education agencies, elementary and secondary school systems, colleges and universities, vocational schools, proprietary schools, state vocational rehabilitation agencies, libraries, and museums that receive U.S. Department of Education funds."

If a school district has ever threaten the Becca Bill or reporting you to Social Services, this constitute harrassment -- and they will both investigate and have the authority to take action. It costs NOTHING...
If your child/student is no longer of school age, they cannot directly take action; but you can email ocr@ed.gov with your experiences (citing the school district) and your belief that this is a systematic discrimination against a class of students (those with CFS and MCS).
Please pass word along to the parents of any students with CFS... again, it costs nothing and they are interested in receiving details of complaints... When I asked them for past cases with CFS, they could not locate any ....it may be time to change that...

Ken
[permission to forward in its entirety]



I thought that anyone working with hotels and conference centers to conduct training or holding a meeting would like to see this document published by the Texas Governor's Committee.



GUIDE TO SERVING HOTEL GUESTS WITH DISABILITIES




General Etiquette
Speak directly to a person with a disability rather than through a companion or sign language interpreter.
Offer to shake hands. People with limited hand use or who wear an artificial limb can usually shake hands. (Shaking hands with the left hand is an acceptable greeting.)
Identify yourself and others who may be with you when interacting with a person who is blind or low vision.
Identify the person to whom you are speaking especially when conversing in a group.
Wait until an offer of assistance is accepted, then listen to or ask for instructions of how to help.
Remember that service animals are working, and you should not interact with them as you would with a pet.
Treat adults as adults. Address people who have disabilities by their first names if extending the same familiarity to others.
Listen attentively when you're talking with a person who has difficulty speaking. Be patient and wait for the person to finish; ask questions that require short answers; repeat what you have understood and allow the person to respond.
Place yourself at eye level with a person who uses a wheelchair or crutches to facilitate communication.
Tap a person who is deaf on the shoulder or wave your hand to get their attention; speak directly to them without raising your voice; keep hands and cigarettes away from your mouth.
Relax. Feel free to use accepted, common expressions such as "See you later," or "Did you hear about that?"
Ask questions of the individual you are assisting when you are unsure of what to do.
A person who uses a wheelchair often considers his or her chair as part of their body space. Refrain from leaning on or moving their chair without permission.
Refrain from asking a person how they acquired their disability. It is not their job to educate you.
Refrain from interrupting a person with speech impairment or finishing their sentences. Be patient and let them complete their idea or request without interruption.
Be sensitive to people who lip-read by facing the light source and keep hands, cigarettes or food away from your mouth when speaking.

Guest Assistance
Check to see that the accessible path of travel from the parking space to all accessible features is unobstructed by construction, furniture etc.
Be informed about your accessible rooms, make sure of details such as roll-in showers, bath benches, and inspect features regularly to be sure they are in good repair.
Assist persons with visual impairments to sign registration information by placing a card or signature guide along the line.
Allow persons with visual impairments to take your arm when assisting them to a new location.
Orient individuals to guest room features by detailed verbal instructions. If they continue to have difficulty, ask if they would like you to "show" them using their hands. Be sure to release their hands periodically so they can "explore" the lay-out of the feature. (items they may want described include thermostats, lay-out of room, remote controls, hotel telephones, etc.)
If your hotel provides accommodations for persons who are deaf, such as a TTY machine. Make sure where the equipment is kept. Some hotels store them with maintenance facility location. (items may include doorbell lights, TTY devices, etc.) Know if your television can receive captioning and advertise this on your website.
Move obstructions that block the path of travel -- re-evaluate as the hotel becomes more crowded.
Card keys should provide tactile information so the user who is blind can determine which end of the face of the card should be inserted into the lock. Doorplates with raised numbers and Braille help guests find their rooms. Guests who are blind may ask you to orient them to the exercise facility.

Links to Additional Resources:
Learning about Blindness: Quality Hotel Customer Service
One Stop Manual
Analysis of Hotel/Motel Usage by and Needs of Travelers with Disabilities
Breaking Down Barriers: Achieving Great Service for Guests with Disabilities
American's with Disabilities Act: Title III, Making Your Restaurant Accessible for People with Disabilities

Provided by:
The Texas Governor's Committee on People with Disabilities
P. O. Box 12428
Austin, Texas 78711
512-463-5739; or Dial 711 for Relay Services
http://www.governor.state.tx.us/disabilities