Pebs Spot on the Web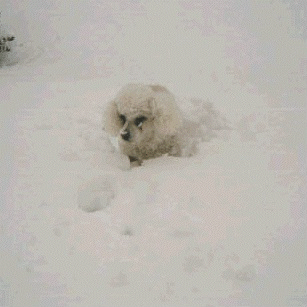 Hello, I'm Pebs, a very distinguished toy poodle. Some people accuse me of being fat & sassy, I may be a little over weight but that makes me more attractive. I am protective of my younger nieve sister & of my home. I am 91 years old (dog years) and feel every bit of it especially after having knee surgery last year. I decided to help my mom out by manageing this web page since she is busy

trying to get her research going on another web page. Something about fibromyalgia and chronic fatigue but I don't know much about it. I know she & my aunt went to Seattle for a week to do a study on it. You may have seen it on the CNN story "CFS story" on CNN & Time Sunday night Oct 24. I haven't seen any results from the study yet but I think they have to send it from Seattle.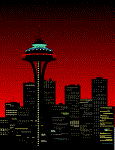 I know my daddy missed her which I don't know why he was so sad. He had me and my sister to keep him company, plus there was more room in the bed for all of us. We didn't have a camera watching us sleep or were hooked up to an IV & a bunch of wires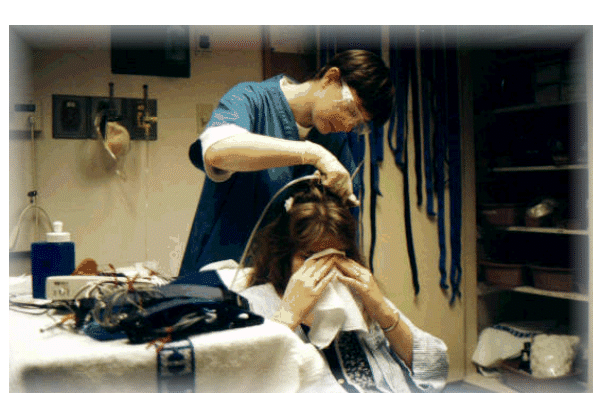 recording how we slept. I'm not sure how well they recorded mommy's sleep since she said they said the conrol group (healthy ones I think) didn't sleep well because of something called alpha waves intruding on delta sleep. I don't fully understand it but supposedly the brain is awaken by the alpha waves. I don't understand it. I know I can't wake her up at night if I need to go outside. I have to wake daddy up. I saw the pictures form the study & it seemed like mom should have been the depressed one with all the crazy things she went through.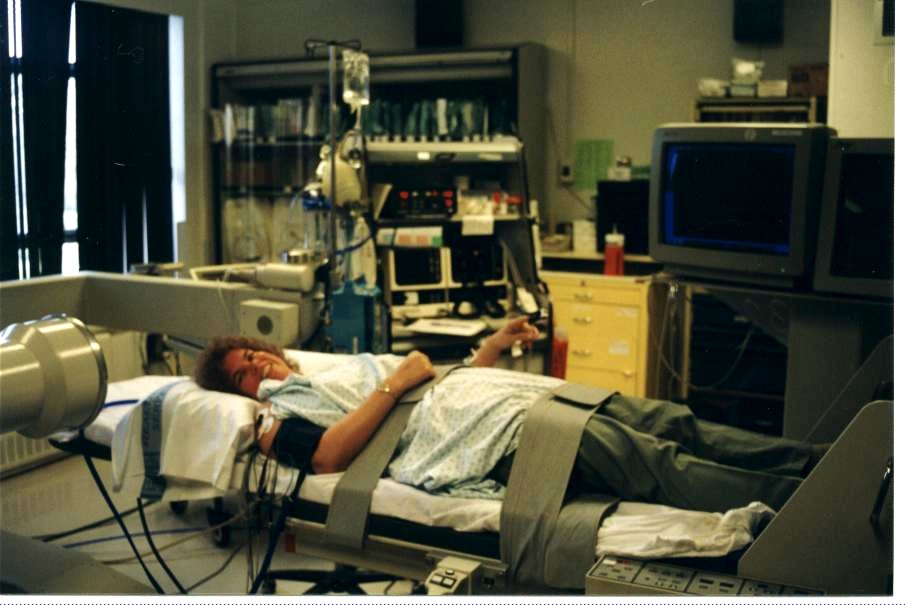 You might have seen the story on CNN news about the research they did in Seattle.



I do miss my parents when the go away. They went on something called a cruise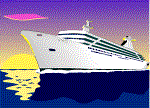 to the caribbean.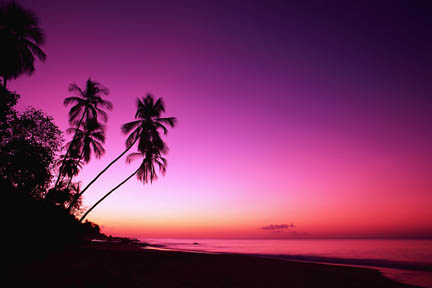 They did say they saw the world's fasted juggler.

I would have liked to seen him. They are suppost to get a video of the cruise.

Anyway a little bit about me. I love to sleep and dream of eating t-bone steaks and eating. I live with my parents and sister (she's apracot color but I forgive her).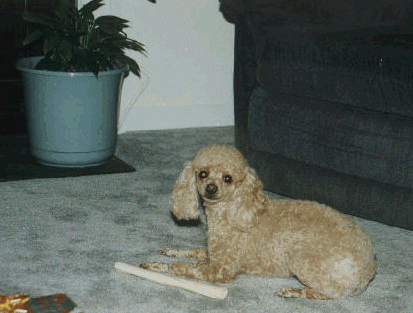 We all sleep in a queen size bed. It's a little crowded especially when daddy is restless. He is sleeping better since mommy's sleep is rubbing off on him. I guess she gave him some of those alpha waves. He use to wake up a lot look at the clock, roll around a lot and occasionally get up or wake me up. Now he sleeps through the night. If he does wake up he goes back to sleep. I also like to lay out in the sun. It makes me feel better, helps the old arthritis, as well as getting fresh air.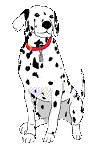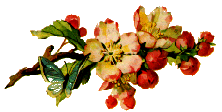 Sometimes we go for walks but that usually makes me to start hurting. We went for a picnic today with some of my parents' friends. They had 3 children one who I liked. His name is Max.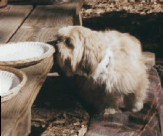 He is 63 (dog years). He wasn't as distinguished looking but was a perfect gentleman. We also went for what seems like an extremely long walk so I am totally exhuasted. I prefer to take it easy, lay around, sleep and eat. My sister likes to smell flowers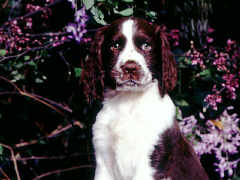 but I like to watch other four legged friends play.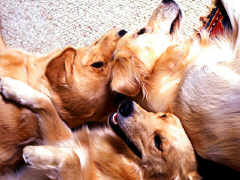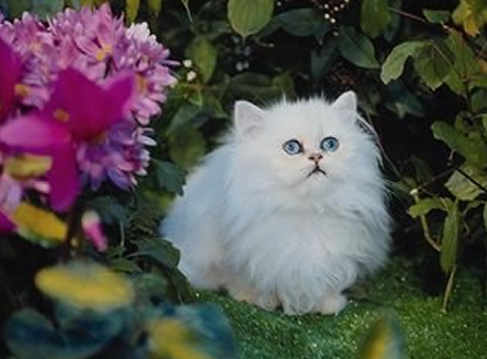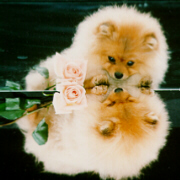 As you can tell I added some more to my page. I am getting older and feel as if I may be getting old age diabetes. I am getting older now and a little more mellow but still sassy. My parents have gone on several vacations to places like Las Vegas and Florida. My mom got a new job working closer to home. Maybe she won't have to work so many long hours this summer. Dad still works at the same place and he usually has good hours but comes home dirty and likes to give us a hug when he's dirty. Mommy won't hug him until he changes clothes. For some reason they are bald on their bodies. They only have hair on their heads but daddy is loosing his hair.

I do enjoy visiting Max and Calub. They don't live together. Max moved to Charlotte. My parents helped him and his family move. They abandoned Weener and Elliott. I don't know why. I guess because Weener was a pervert and Elliott was a clumsy black dog who like to eat wood. He ate a hole in the door. I guess he's still living at their old house and is eating the house. It was a smaller cottage on the lake but I guess there's plenty of house there for him to eat. If not there are other houses there he can eat.

Anyway it's getting late so I'm going to bed. I don't like it when daddy covers me with the covers.

Did I mention I have a cousin, Mistro.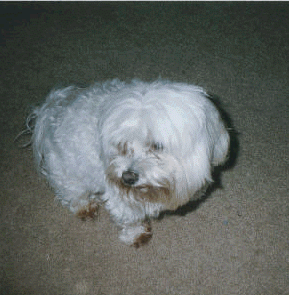 He lives a ways away but he did come to visit me at Christmas.

Update 3/25/01
You won't believe what has happened to me! At first I started feeling a little tired, thirsty and had to go to the restroom a lot. Then I also started getting to the point I couldn't get rid of the thirst and full bladder. It was awful. My parents talked about it but I couldn't understand what they were talking about plus they seemed to like to feel the lumps in my neck. It's as if they were curious about it. I was too but didn't like to draw attention to it. It wasn't proper for a poodle of my stature to have such a deformity.

However as time progressed I started feeling weaker, hungrier and sleepier. It was extremely hard for me to wake up. On two embarrissing moments I actually urinated in my sleep. My mom thought I had a urinary track infection but it must have cleared up. My dad took it personally when it happened when I slept on his side of the bed. He still doesn't sleep as soundly as the rest of us.

It got to the point I could no longer jump up onto the bed. I thought I was deteriating from old age and I wouldn't be around much longer. However my mom wanted to take me to the doctor because I was loosing weight and strength. They took me alright and left me! I was so mad by the end of the week. Those people kept sticking and poking me with needles and feeding dracula or something. They took so much blood and I was so bruised and sore. Not only that but they had the worse tasting food I've ever tasted. I was so glad to see my mom and grandma when they came. I jumped into my mom's arms and wanted to go home. I was in dire need of a bath. It was awful.

But then the doctor kept talking to my mom about diabetes and insulin shots. I didn't want to hear it, I just wanted to get out of there and get some good food. However the people there gave my mom a bag of food, box of food and needles. I don't know what the needles were for. No one at home uses needles. We stopped by the store on the way home but mom didn't get anything. I don't know why we had to stop. Needles to say when we got home I got a good bath. However mom kept telling me I am a diabetic dog especially when she gave me that nasty food and then she'ld stick me with the needle like the doctor did. I don't like this at all.

I did go on a eating strike because I know my parents have good food at home. It did work. I now get my old can food back plus get dry food mixed in. It's pretty good plus I get to eat more. I guess they feel sorry for sticking me so much. Hey sometimes it really hurts. I really don't like the old horse doctor but the lady doctor is more gentle.

Apparently I have to see the doctor more often, actually too often, to get my glucose level checked. I'm not sure what it is but must be what caused my diabetes. It's definitely not fun being a diabetic dog but I am starting to feel better physically and getting stronger. I actually jumped up onto the bed by myself today for the first time in over a month.

My sister now has her web page. Click here to see April's spot on the web
Are there any other canines who wants me to link to their page? Let me know.
Pebs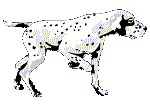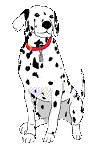 sorry no birds.