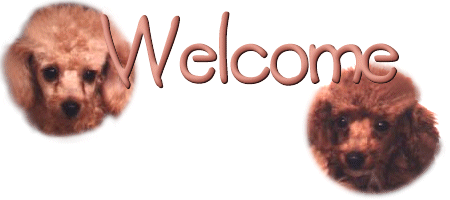 April's spot on the web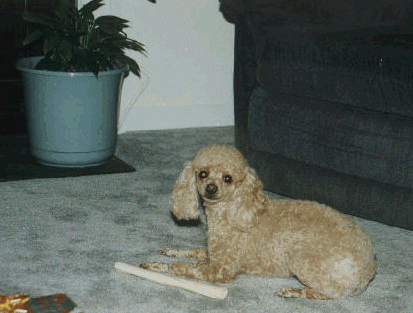 Poodles are sensitive, intelligent, lively, playful, and eager to learn. They bond closely with their family.
Hi, I'm April. I love people (big and small) who are friendly and responsive to my affection.



Don't worry I show my affection to every one I meet. I show my affection and excitement by jumping, singing and licking. Don't worry I don't bite. I love to be petted, cuddled and held. I love to eat all kinds of food (well most types of food). However I do have a very sensitive digestive system. People I think call it irritable bowel syndrome. My parents have it. My aunt has it. My mother's doctor has it. I think my vet has it. Matter of fact I can't think of anyone who doesn't have it.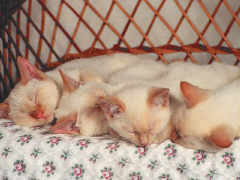 Talking about vets, we took my sister to the vet today and found out she has diabetes. She has to stay in the hospital for a week. I hope she'll be ok. My mom is building a web page giving information about diabetes in dogs. Pebbles's diabetes which gives links to other sites on canine diabetes. Good news. She came back home. I'm so happy to have her back home. I really missed her.



I really do like to sleep when I'm not eating or loving someone or being loved. I get tired easily because I need to sleep at least 20 hours a day. Don't worry I'm not depressed at least most of the time I'm not depressed.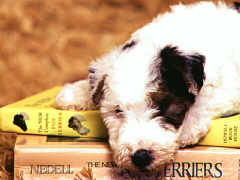 I do get depressed when I feel too dirty. In case you're wondering why, I'm a pedigree apricot toy puddle but my dad never sent my papers in to the AKA. He lost them at his restaurant (yes he at that time had a restaurant and was the chef). My sister and I loved to go there to eat scraps. Sometimes we would get to run around but we wouldn't hardly see anyone there but my parents use to go there all the time and stay until really late almost every day. One day my dad said he didn't want to be a chef or work there any more so my mom said she won't let him be a chef or run a restaurant any more. My dad does seem to be a lot happier since he no longer is a chef but he does cook some good food at home.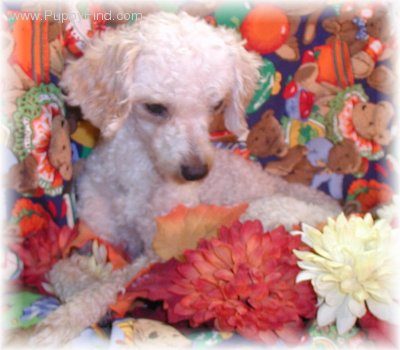 Anyway my mom found the paper for the AKA several years later after we started living in the house but my mom said it was too late to send them in. My parents, sister and I picked out the lot and house. I even approved some of the guys who built the house. I liked going to visit the house while it was being built but I was afraid of some of it. I'm afraid of heights.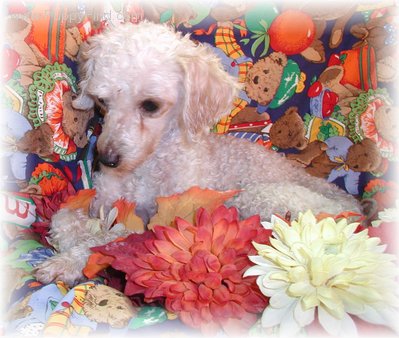 My sister and I both have a fear of being abandoned in a strange place or being left behind. See, when I was first born I lived in one home, then was taken away to live in other home with my step mom (she was ok except she was the nervous type and my stepdad used to hit me with the newspaper). After that she brought home a 2 legged baby boy (he cried a lot) for me to play with but then they said I was too hyper. I don't know or understand why. So then I came to live with the parents I have now. They love me a lot but I wish they'ld give me a plate of food when they fix their food. They say it makes me have the runs. I guess it does but the food taste so good. They say they will never leave me except when they go to work or out to a bunch of stores to get bags of food. They do always come back. They do sometimes say we'll all go in the rapture when the Lord comes back. They say I'm a christain dog and we'll all go to heaven. I hope every one is a christain so I can meet everyone.



My sister also lived several places. She isn't a pure breed and is white. She doesn't have as many friends except for two white dogs who live across the street. I have a pack I like to hang with. They are Duschand, Katie, and Cosmos (my boyfriend). I also have a feline friend, Tigger.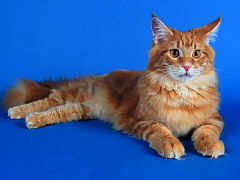 Anyway my sister use to live with the same step parents I did but before I did. (I'm 6 years old and she's 13.) She has a black miniture pure bread poodle sister. She was always sick. (She had seizures and a weak badder.) I wasn't allowed to use it inside. When my sister came to live with me, after her other sister died, she was house broken. Occassionally we mess but not too often.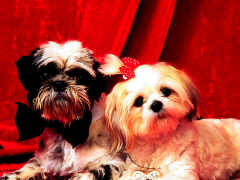 We like living in our new home and love our parents and extended family. I still have a fear of the dark, noise and rolled up paper. My mom helped me over come my fear of flat paper not rolled up. She use to have a pile of it on the couch. My parents called it research. It looked like a pile of papers to me and sometimes I'ld walk across it to get some loving.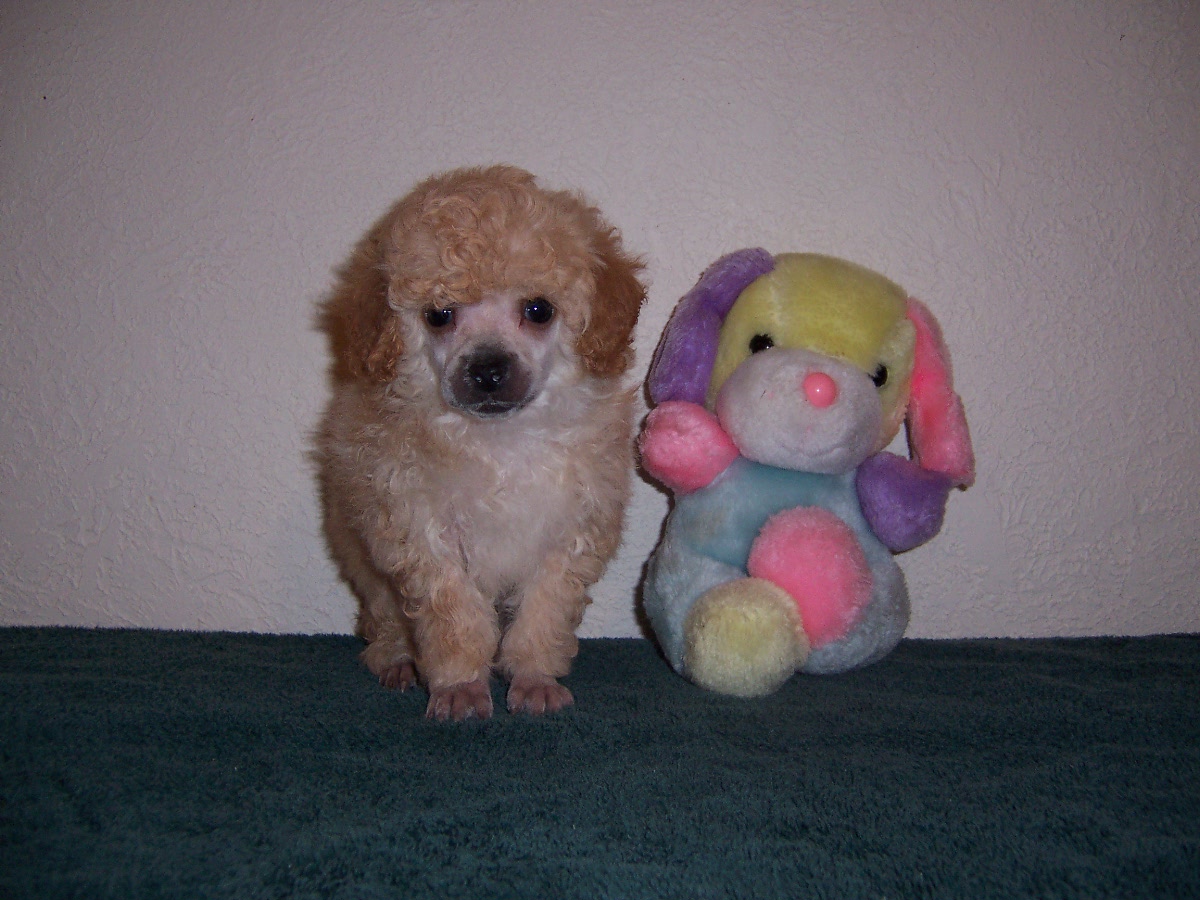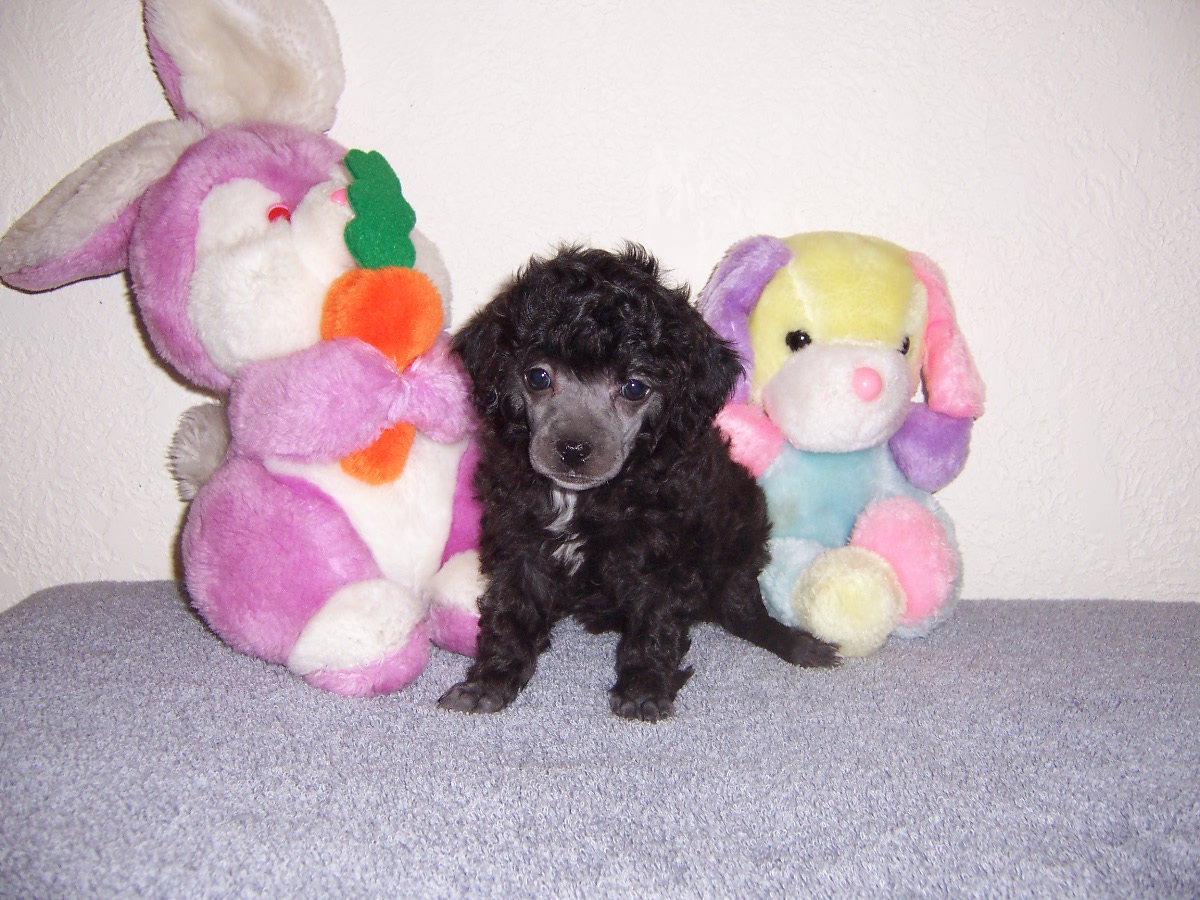 My parents are ready to get me another sister. I'ld love to have another sister but at times I enjoy getting all the attention. At other times I really miss Pebbles and having someone to play with. I had a cousin for awhile but her mother took her back to the human society. I'm glad my parents love me and will never give me up. They are wanting to get me an approcote color poodle. They like this one.


However she lives a long ways away and not sure how she will get here.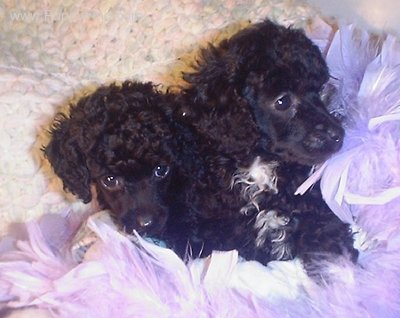 dog FYI
President George W. Bush's dog Spot is the only second-generation presidential pet in history. Born in the White House on March 17, 1989, she's the daughter of former President George Bush's dog, Millie.
Source: whitehouse.gov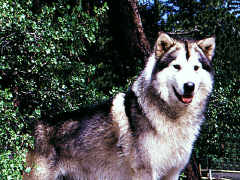 This is how I feel about the voting I also added a poem passing through the internet that reflects the sad state of society.

My sister Pebbles also had a web page. She passed away 12/20/01. That was a very sad time for all of my family. We will all miss her greatly.
Click here to see her page.

DogAge "provides health information about dogs and answers your dog health questions about disease, health care, and problems such as skin conditions and scratching, misbehavior, and begging."

PetCare pet insurance You can buy medical insurance for your dogs and cats if your vet charges too much for vet services.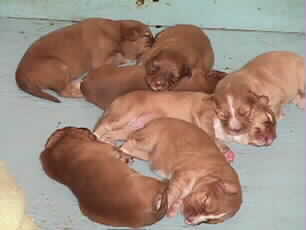 CopperStar Tollers Aren't they cute?

LAINIE'S LAIR An animal lover's site who has links to various sites to help us four legged creations of God.
Delta Society
Animals are very therapeutic. There is research showing what dog & cat lovers have known all along.
Animals and Cardiovascular Health "Cardiovascular diseases which include coronary heart disease and stroke are the cause of almost half of all deaths in developed countries and are increasing dramatically in other countries with emerging economies. The changes in incidence of cardiovascular disease in various communities suggest that to a large extent the early cardiovascular deaths are preventable. Several countries including the United States and Australia experienced a substantial drop in cardiovascular deaths over the past 20 years. About a third of the fall can be attributed to improvements in medical treatment but the remainder is either unexplained or due to changes in risk factors that predispose to atheroschlerosis, the underlying cause of most cardiovascular disease.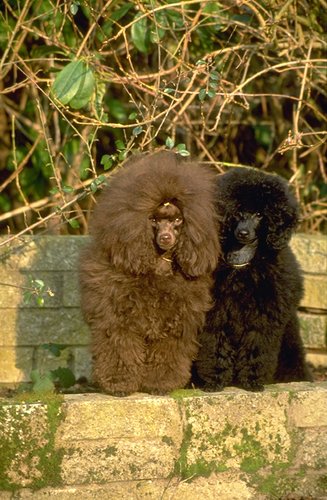 The major known risk factors include smoking, high blood pressure and high blood cholesterol. Others are physical inactivity, diabetes, obesity, and other metabolic disorders. Psychological stress is less well established as a risk factor for atheroschlerosis but may be a precipitant of clinical events in individuals who have coronary artery disease. he precise contribution of all known risk factors to cardiovascular disease is not really known but estimates have been made that they may account for about one half. Clearly it is likely that there are other factors influencing rates of heart disease that are not yet considered as major risk factors.

In this light it is pertinent to consider the intriguing suggestion that there may be a relationship between ownership of animals and cardiovascular disease. We examined accepted cardiovascular risk factors in 5,741 healthy subjects attending a screening service. Pet owners had significantly lower systolic blood pressure and plasma triglycerides than non-owners. There were also significantly lower cholesterol levels in men but not women. Systolic blood pressure and triglyceride differences were only seen in women aged above 40 years. The differences in plasma triglycerides and systolic blood pressure were relatively modest averaging, in men, 13% and 2% respectively. When the high frequency of ownership of pets in the community is considered however (about 60% of households in Australia) they are large enough to be important to public health.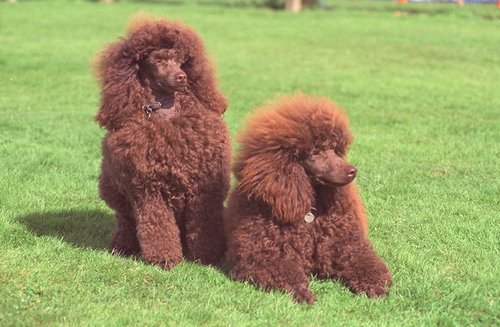 Associations such as these are open to various interpretations and do not prove that animal companionship per se lowers cardiovascular risk factors. We initially considered it more likely that other attributes that are more common in pet owners would account for the relationship. The socioeconomic profile of pet owners and non pet owners in our sample appeared similar and the lower risk factor levels were not due to smoking, body weight or dietary differences. Pet owners did take more regular exercise.

A recent national survey involving over 6,000 households indicated that dog owners attended a doctor in the previous year 8% less than non-dog owners. Cat owners had 12% fewer attendances than non-cat owners. This was reflected in lower rates of medication use for high blood pressure, cholesterol, sleeping difficulties or heart problems."


Paws with a Cause Want to help raise a therapist? "Our Foster Puppy Program is designed to give puppies the early experience they need to be someone's reliable companion. Puppies are placed with their Foster Family until they are ready to begin formal training, usually between the ages of 15 to 18 months. While the Foster Home will be supplied with a list of responsibilities, the most important will be providing love and care. All that is required is reliability, a willingness to learn, and the desire to help someone else. We currently need to find 150 new Foster Puppy Homes around the country. Without the help of caring individuals, Paws With A Cause would not be able to accomplish the quality work necessary for it's continued success."

Canine Assistants "Canine Assistants is a non-profit organization, founded in 1991, which trains and provides service dogs for children and adults with physical disabilities or other special needs. In addition to physically assisting those with disabilities, Canine Assistants service dogs are instrumental in removing many of the barriers faced by the disabled in today's society. One recipient made the value of this skill quite clear when asked by a reporter what she liked most about her service dog. Immediately, she responded, "My dog makes my wheelchair disappear.""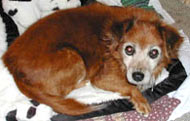 PuppyFind.com
Dachshund Rescue of North America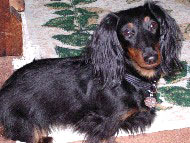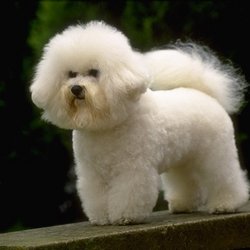 Bichon Frise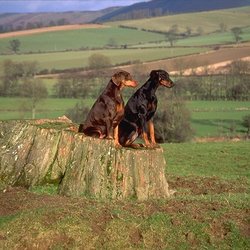 Northeastern Boxer Rescue Help out my boxer brothers & sisters.
The Humane Society of the United States
The Animal Rescue Site. Help all of God's furry, feather & scaly friends.


Do you like vets?

Dog Owners Guide "If you have a dog, want a dog, or just plain like dogs, you've come to the right place for all kinds of information about living with and loving dogs. Along with dozens of articles about dogs, we also have a bookstore chock full of books for further reading and videos for family enjoyment and a mall for doggie purchases.."

A Zillion Names to Name Your Dog Pick a name for your dog.

Heinzpet foods
Cycle dog food
Skippydog food
PetsWelcome.com Travel with pets.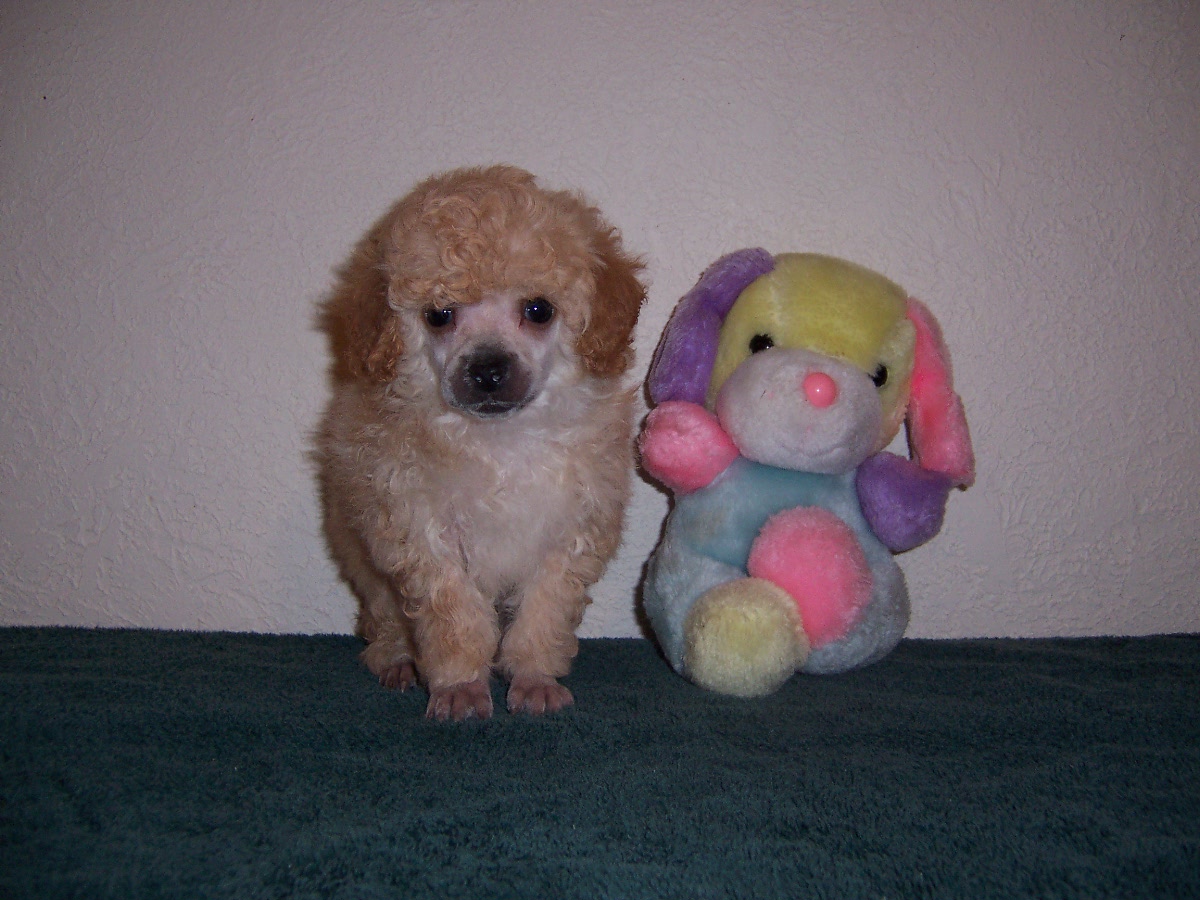 Air Transport Association Air Travel for Your Dog or Cat

Animal and Plant Health Inspection Service Traveling With Your Pet

US Airways Perishable and Animal Shipments

International Air Transport Association They're redoing their site but is suppost to have info on pet air travel regulations.